Matt & Geri's Dream Brisbane Wedding
Beautiful Wedding Photography in Roma Street Parklands and Brisbane Registry
Matthew and Geri celebrated their love with their dream wedding at Brisbane Registry followed by a photo session at Roma Street Parklands. It wasn't the normal couple shoot because their gorgeous one year old Georgia came along to star in the photographs.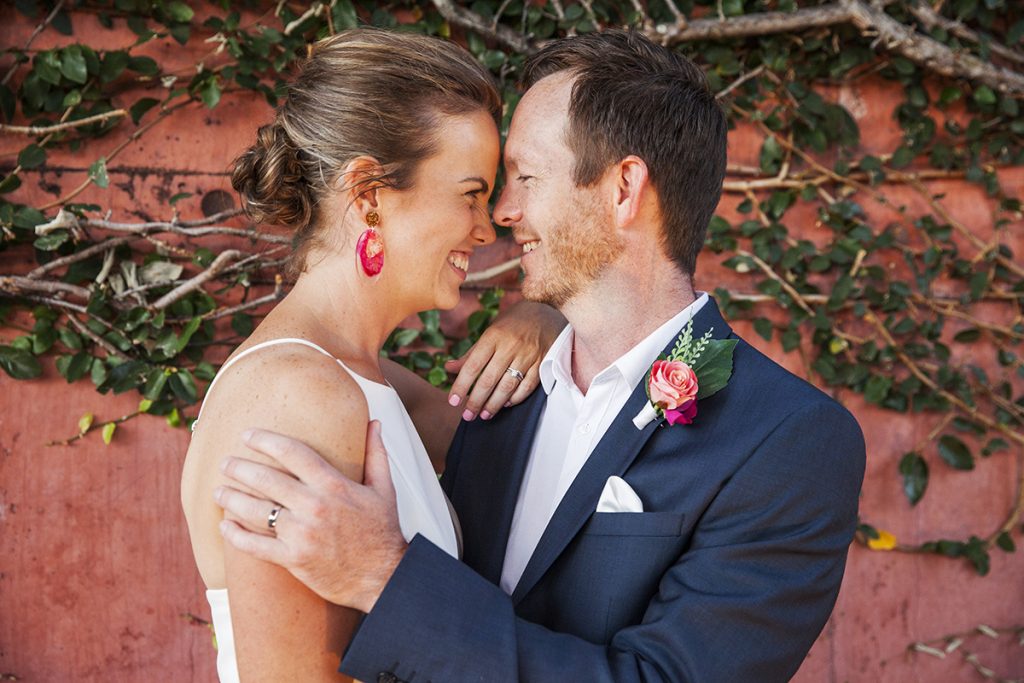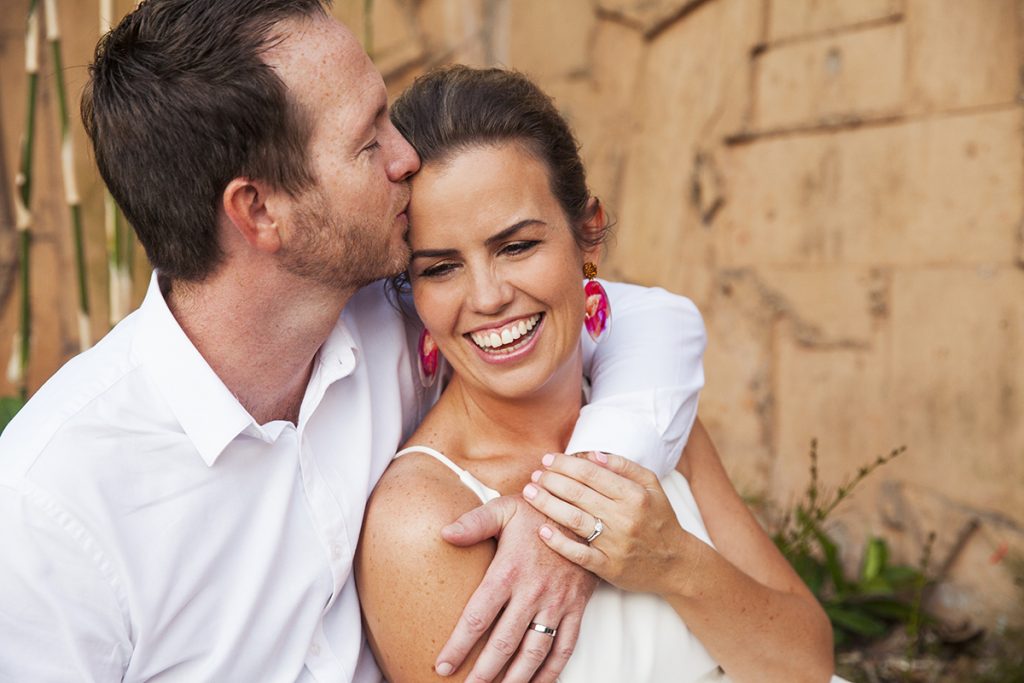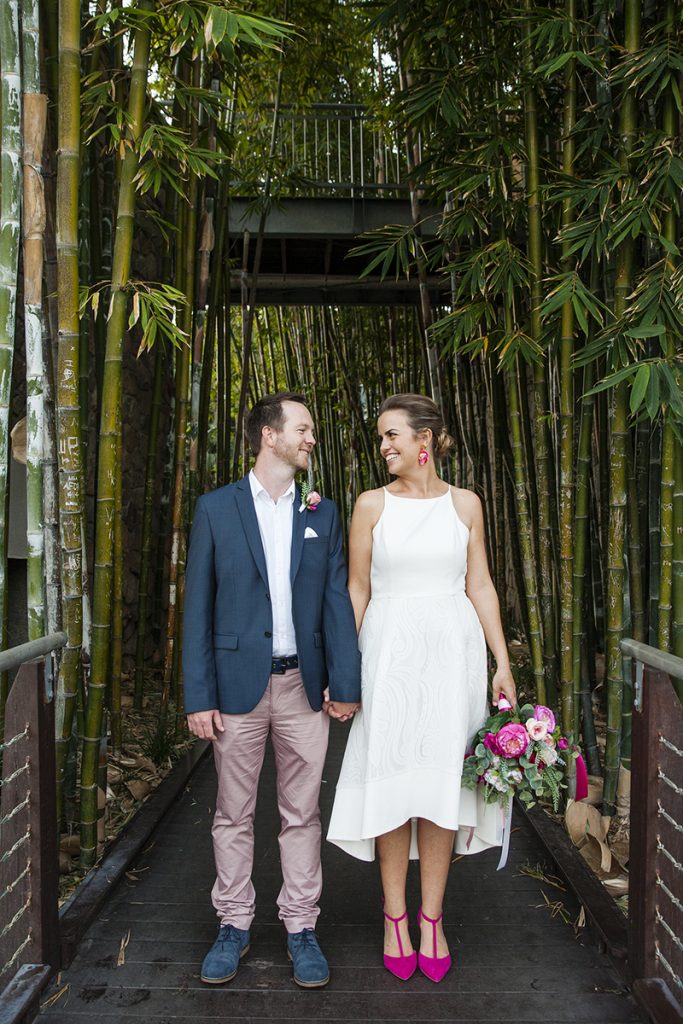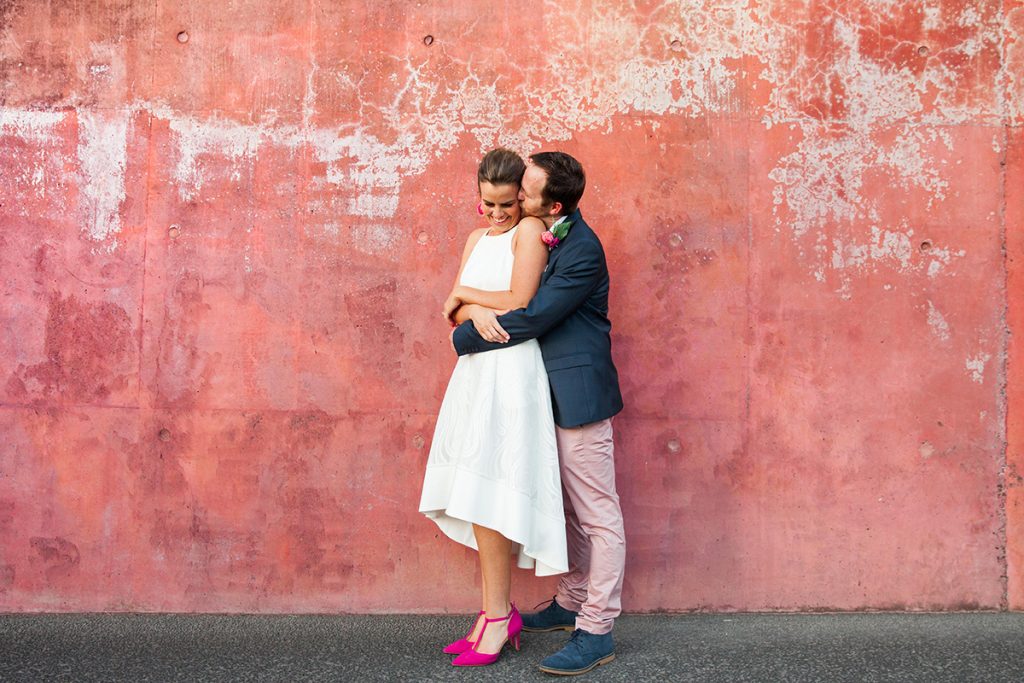 Geri works in advertising and had a strong idea of how she wanted their wedding photographs to look. I loved working with her and her strong sense of style. She collated a Pinterest board of ideas which was a great help for me as I hadn't been up to Roma Street Parklands in years.
The beautiful pink wall was a brilliant feature and we made the most of the different gardens for backdrops. Our favourites were the bamboo garden and the waterfall wall. There was so many other options that I could have shot there for hours and hours – if only the sun didn't disappear at dusk. Anyway, we had lots of guests to get back to at the reception before they had too many cocktails without the bride and groom.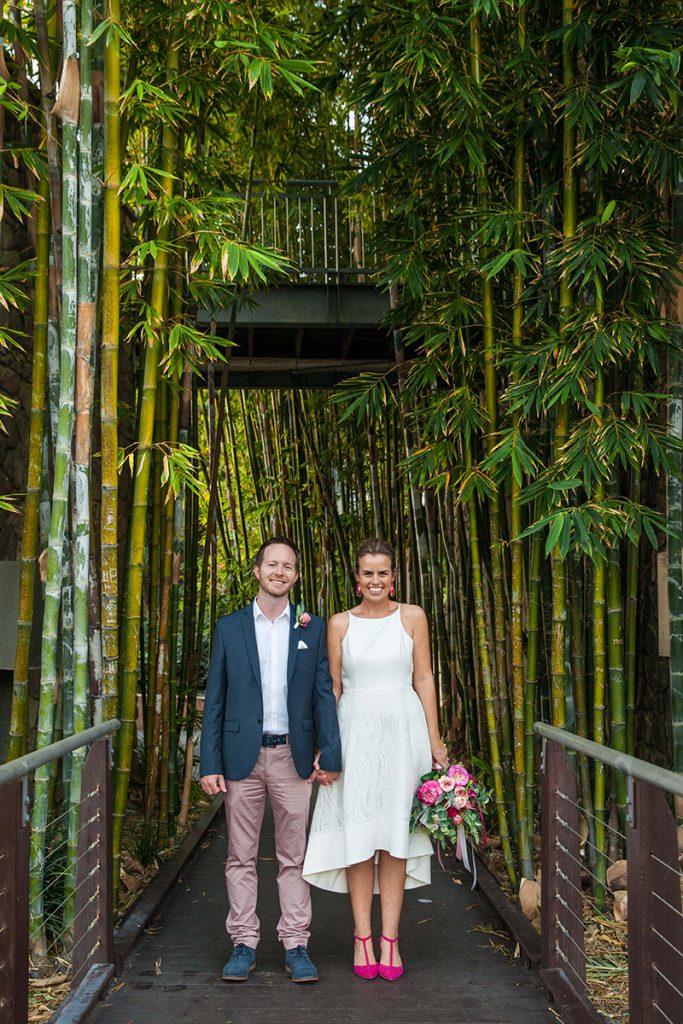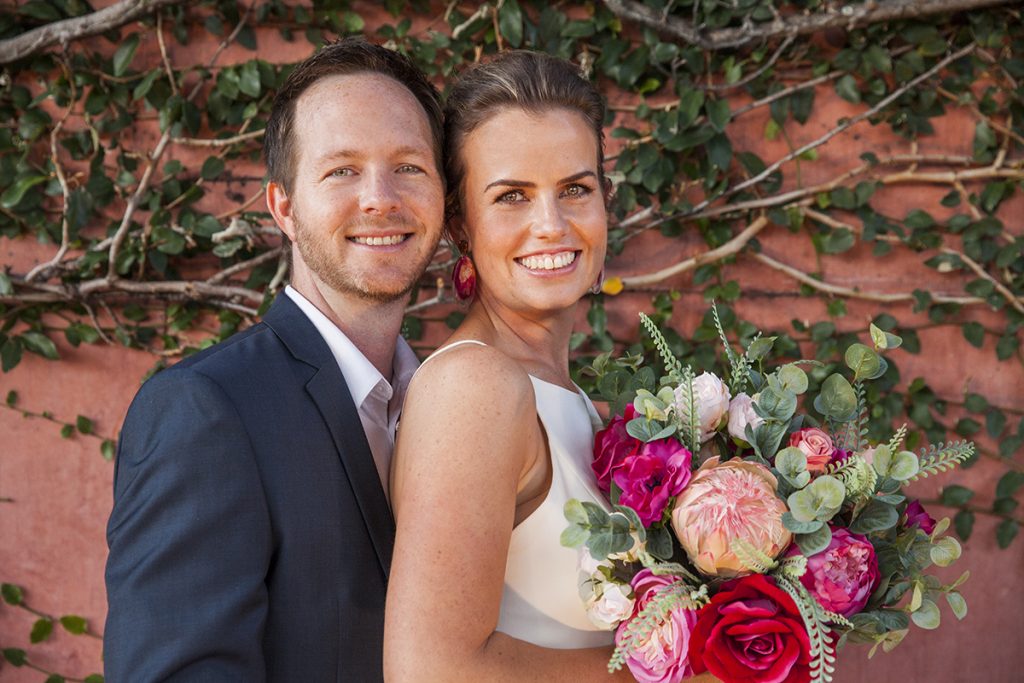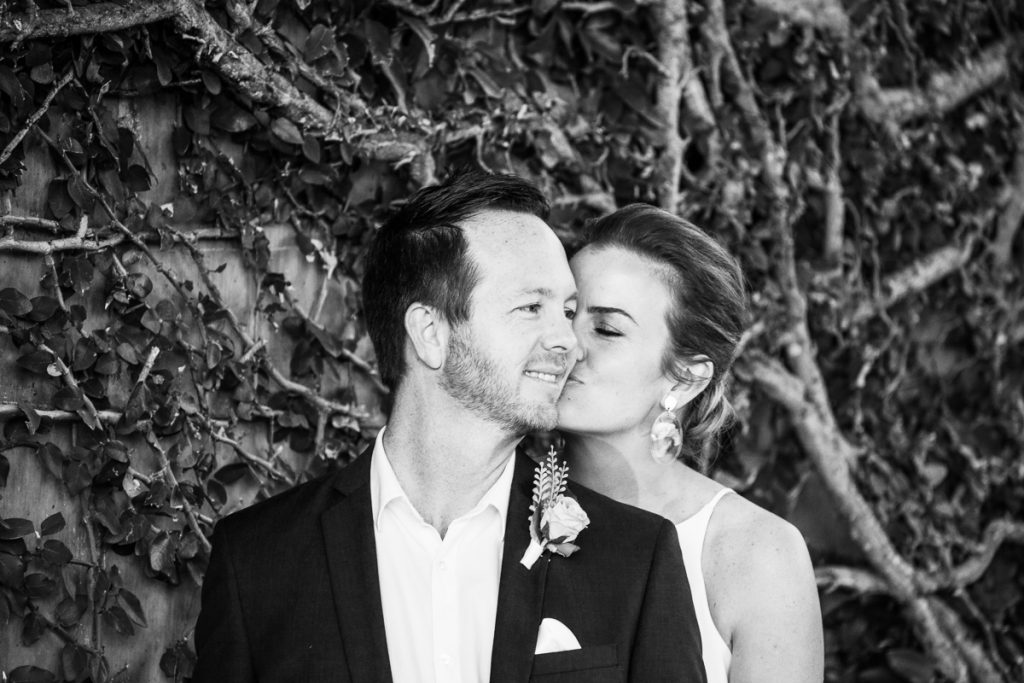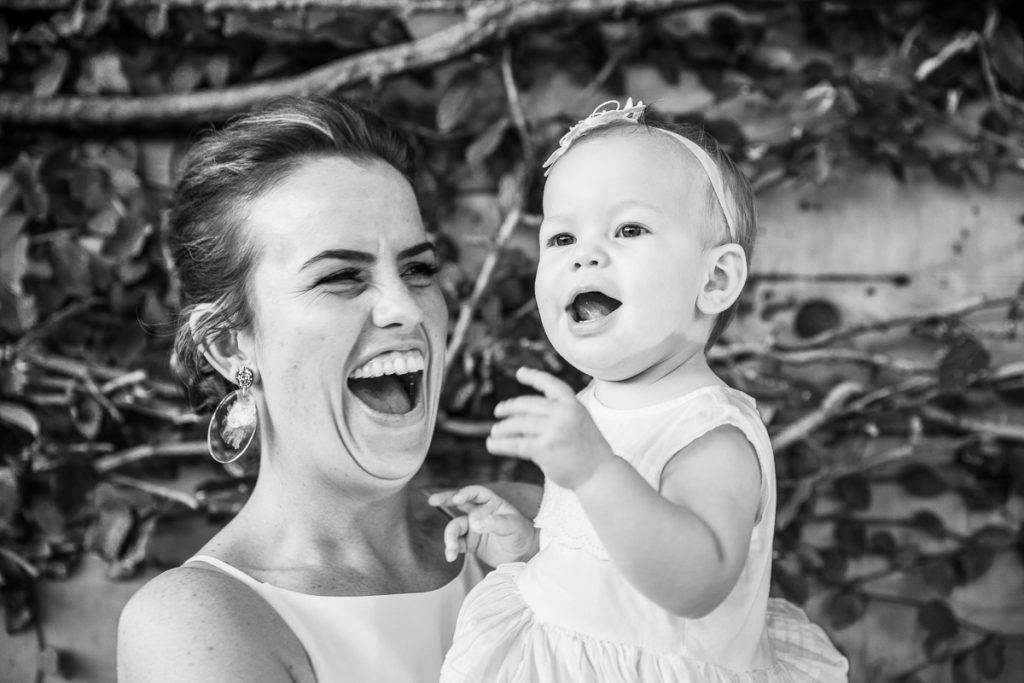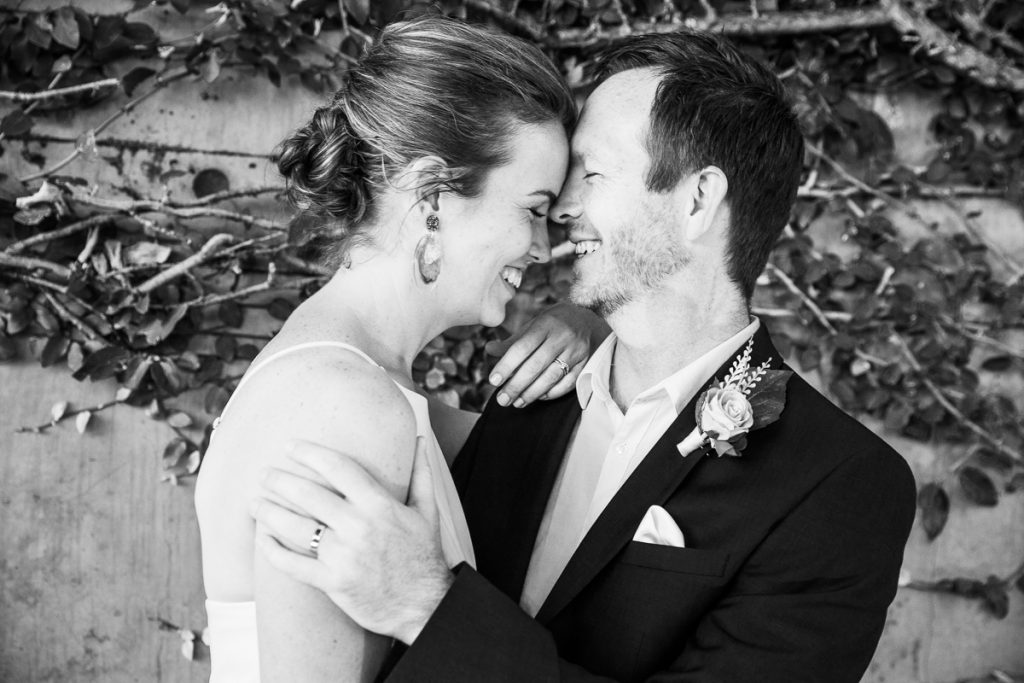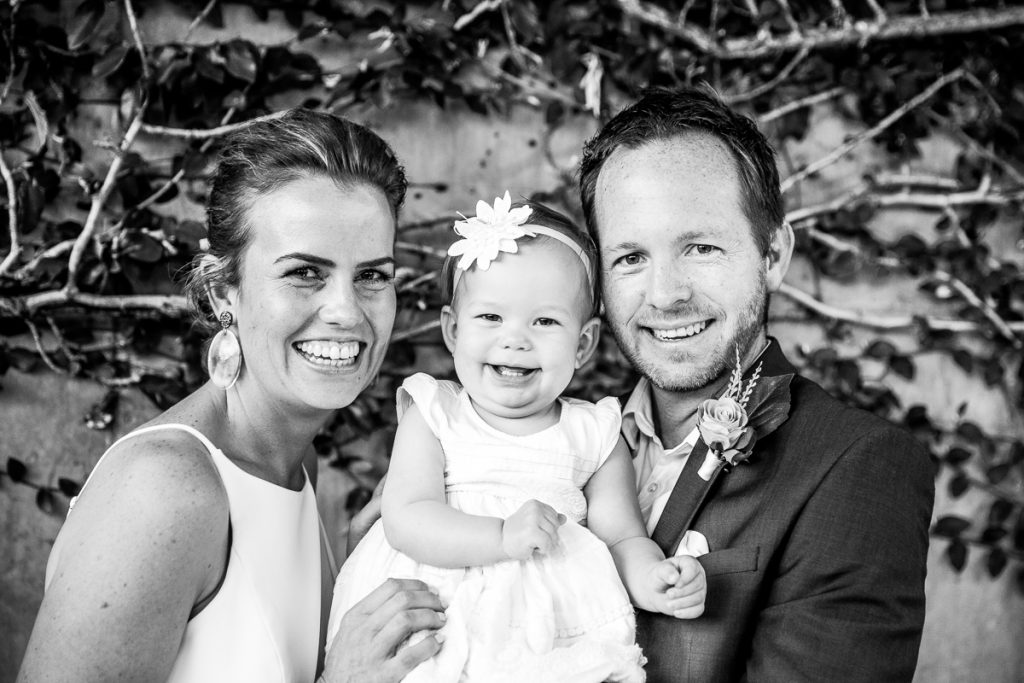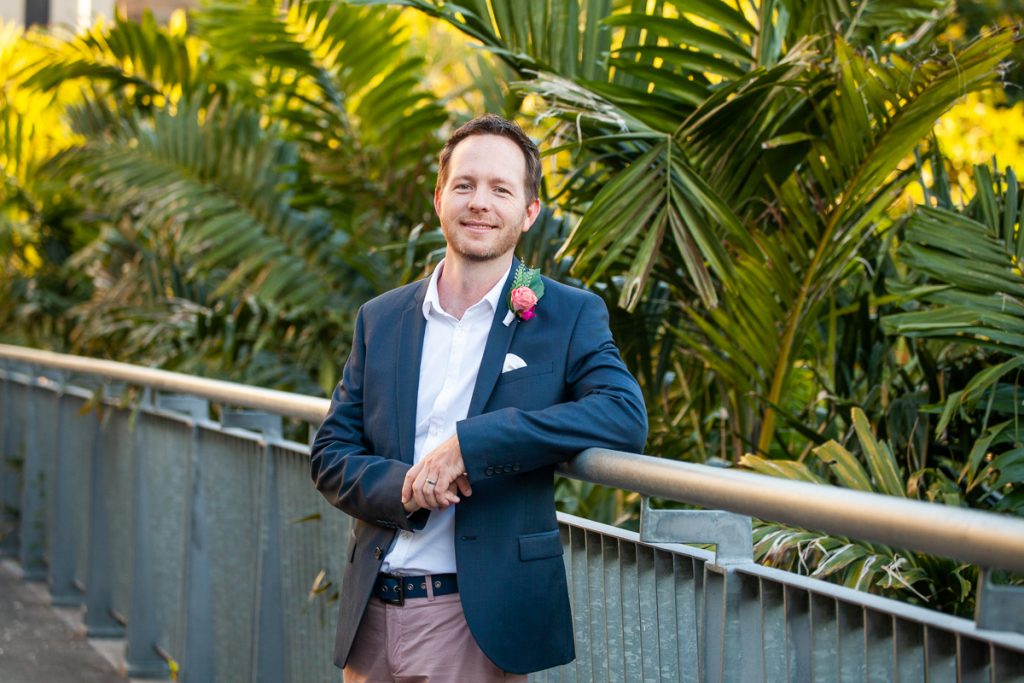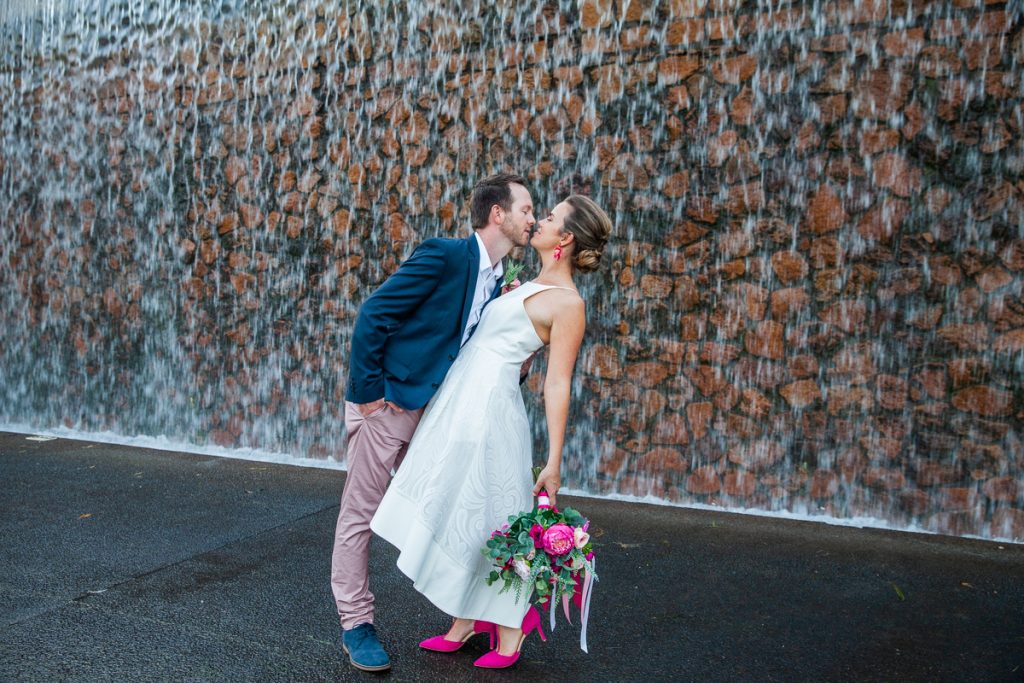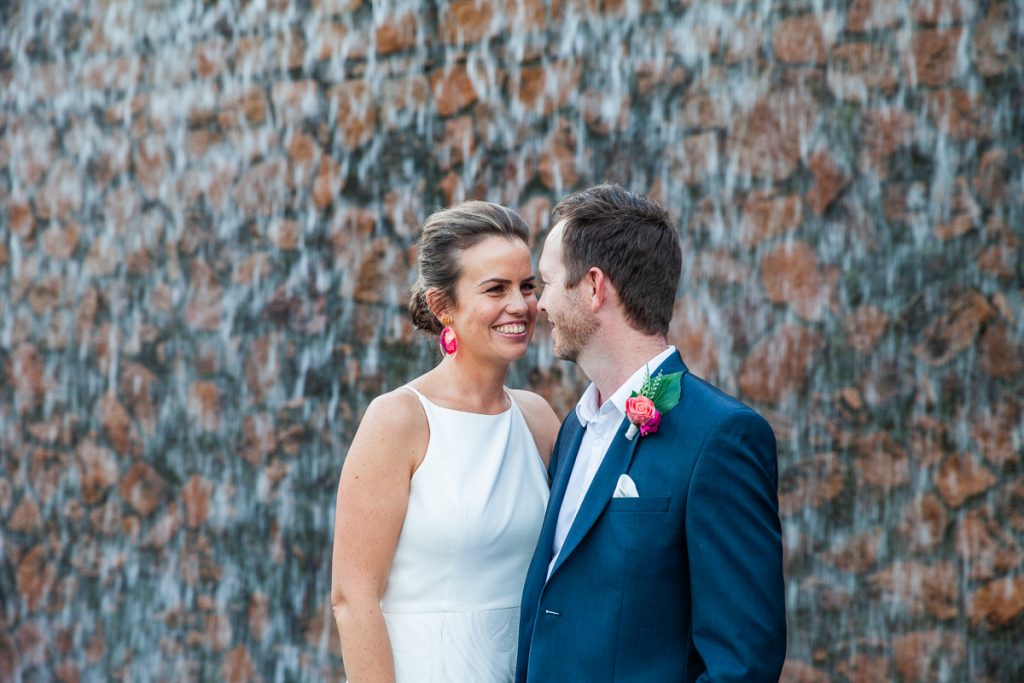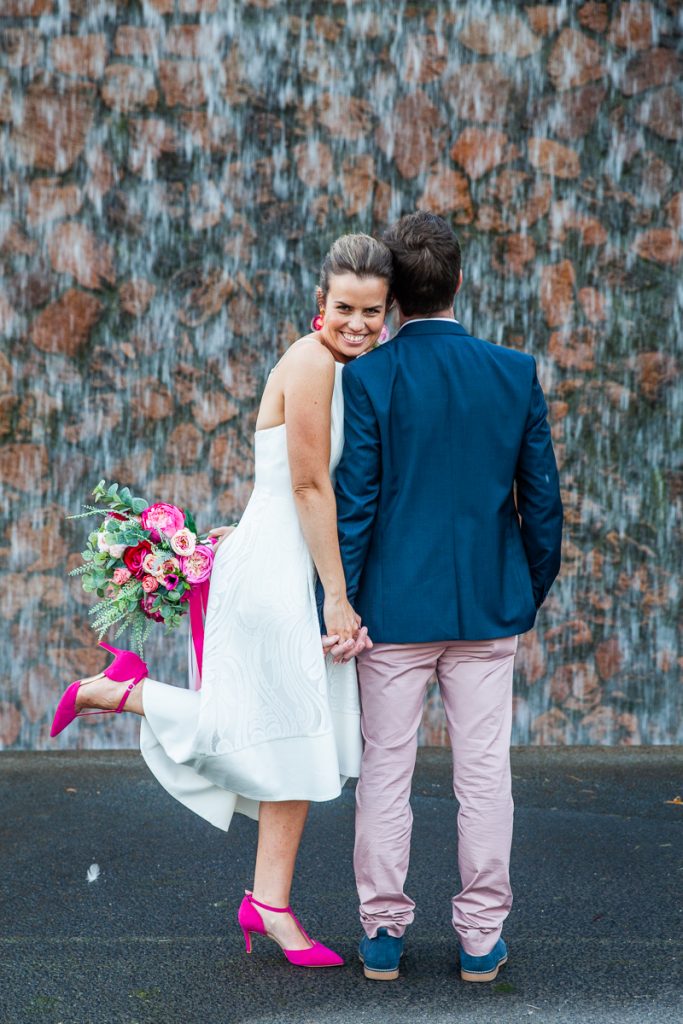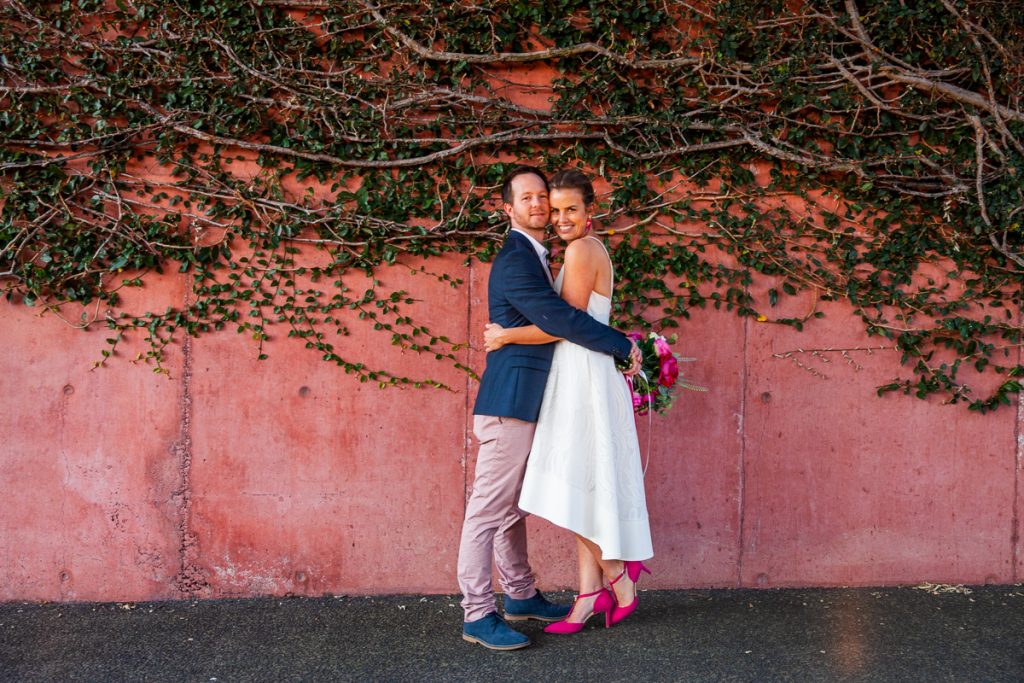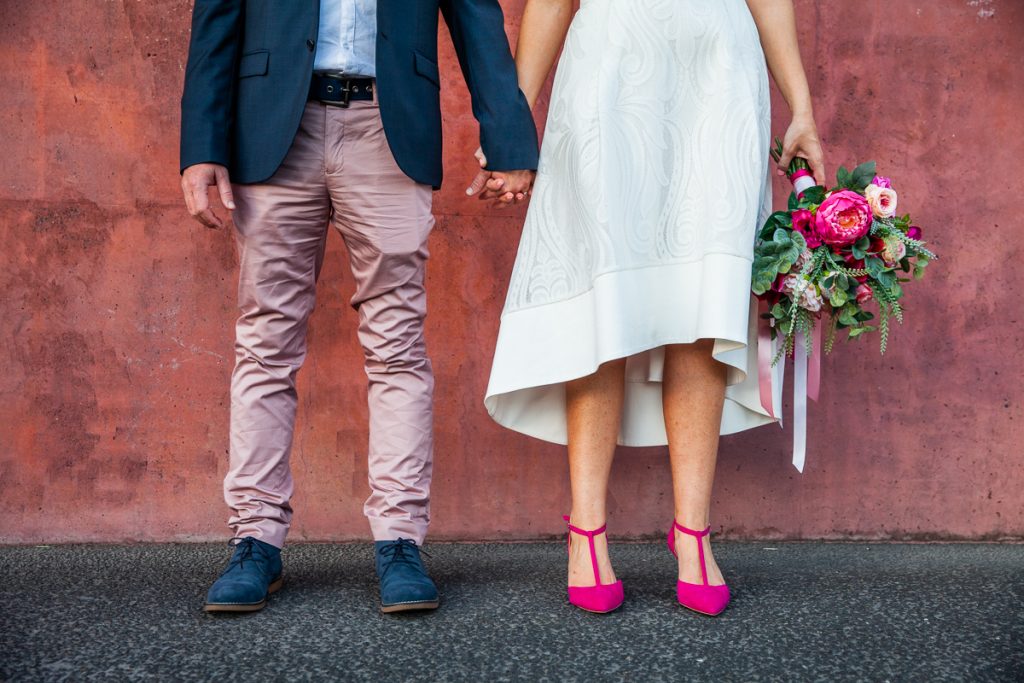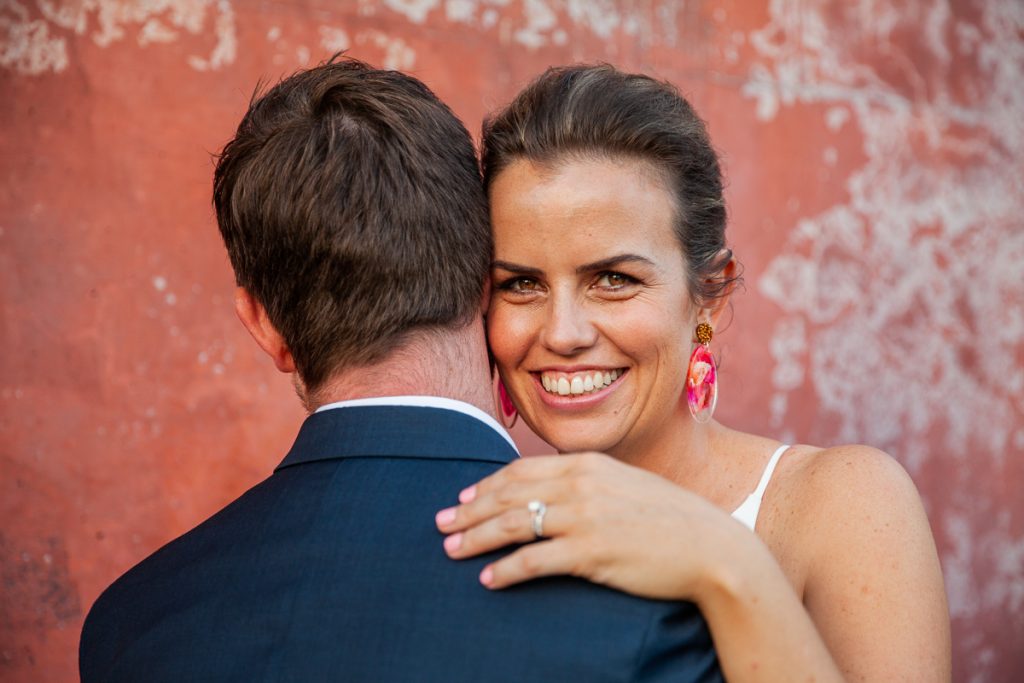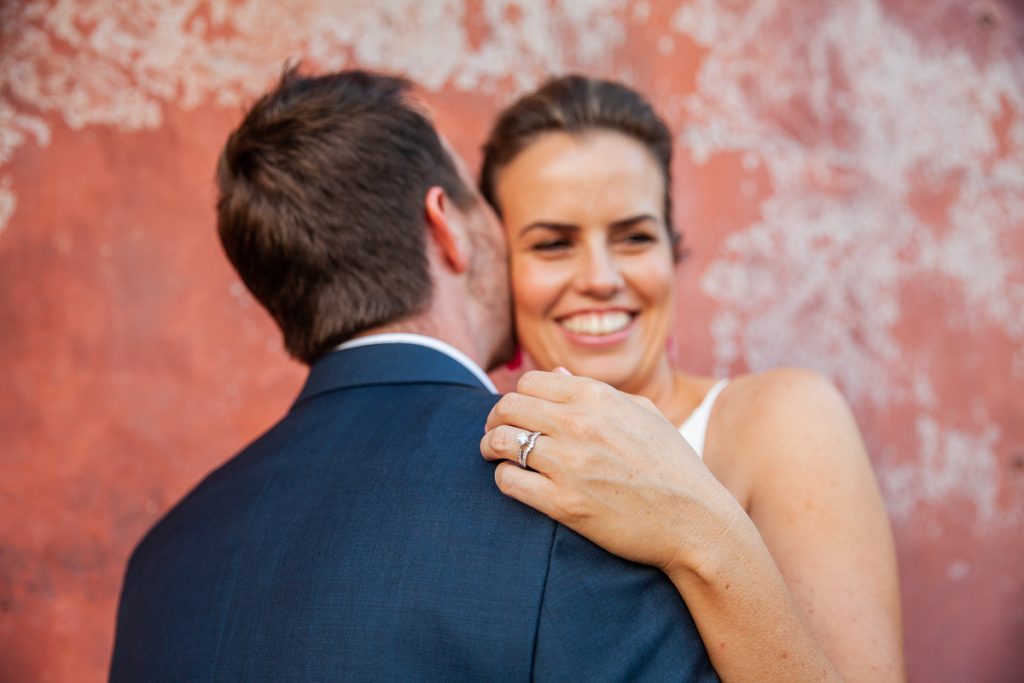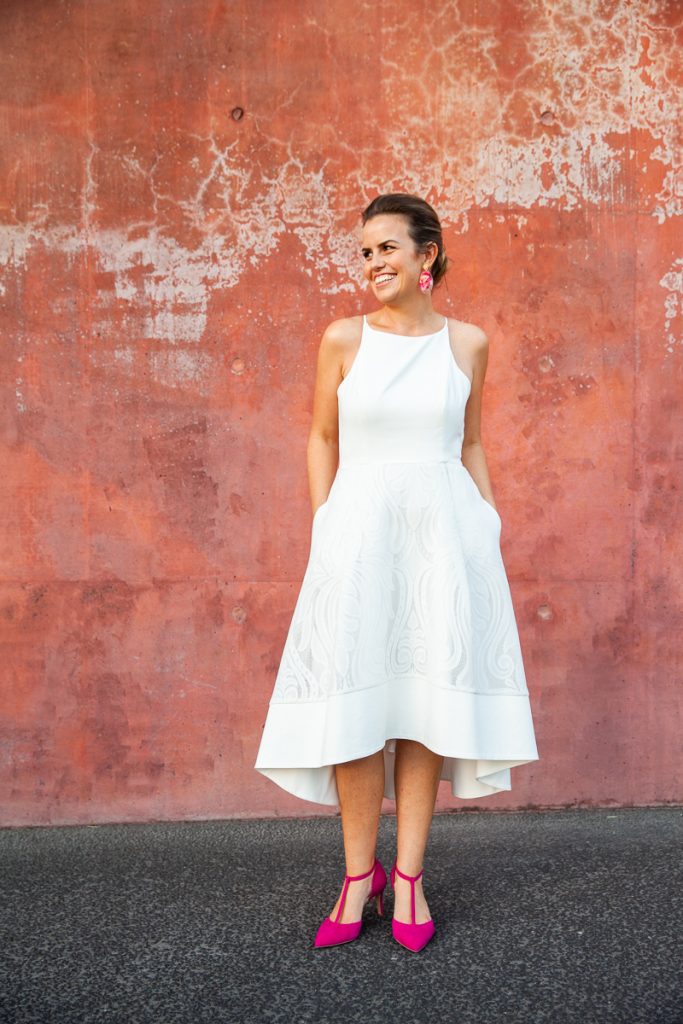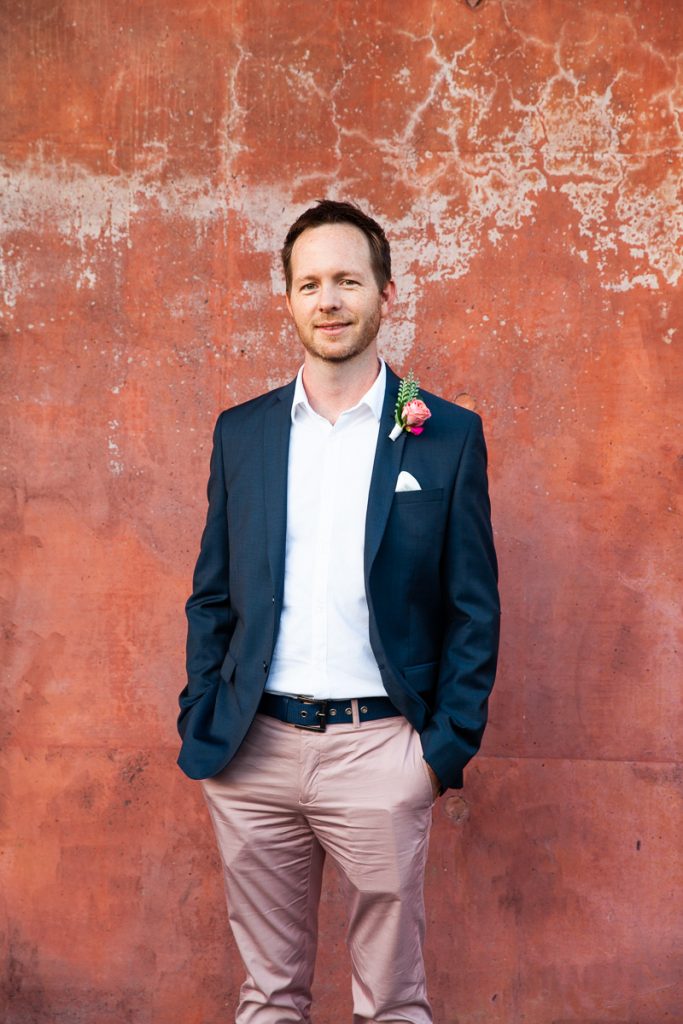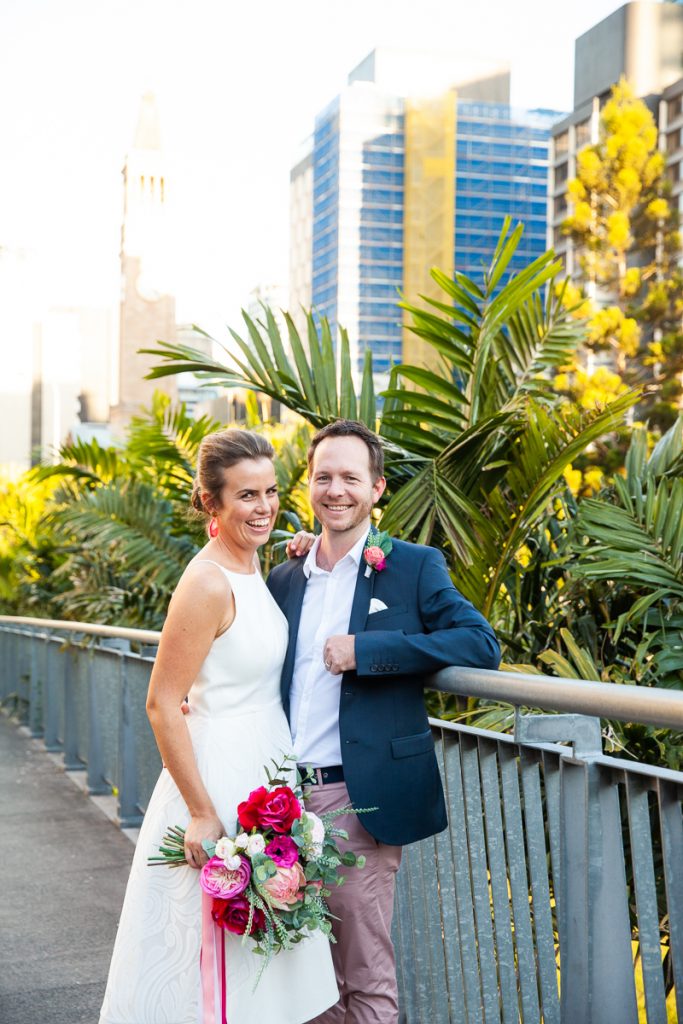 I love a silhouette. Usually I'd shoot a silhouette against the horizon on the beach or a rural property, but as we were in the middle of the city and there was no horizon to be found so instead, I played with creating striking shadows on the prink wall as the sun sank behind the buildings to the west.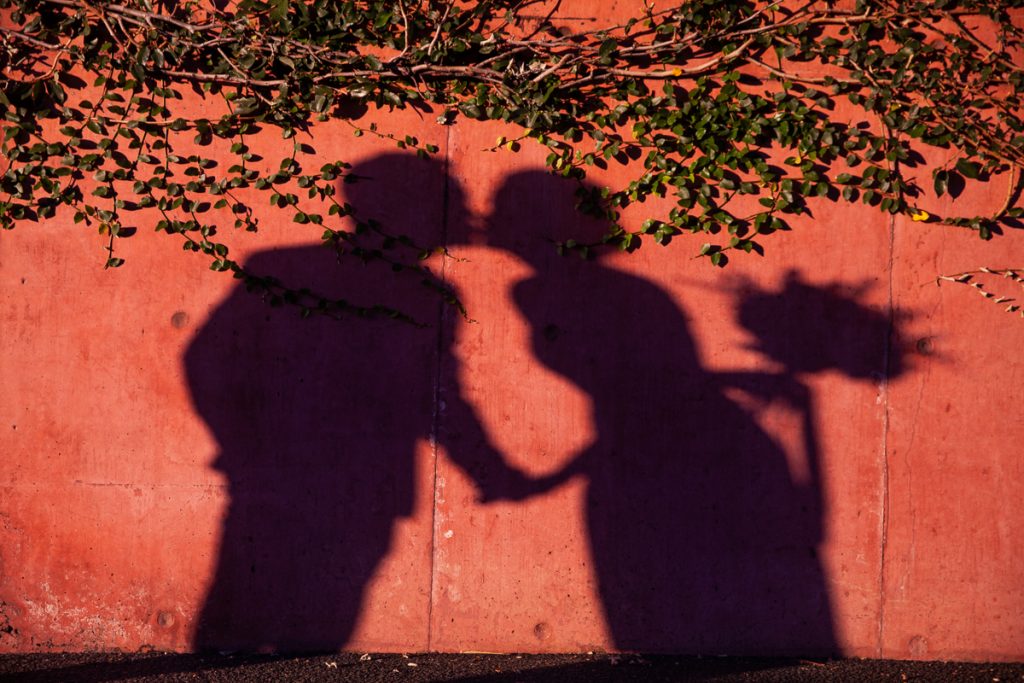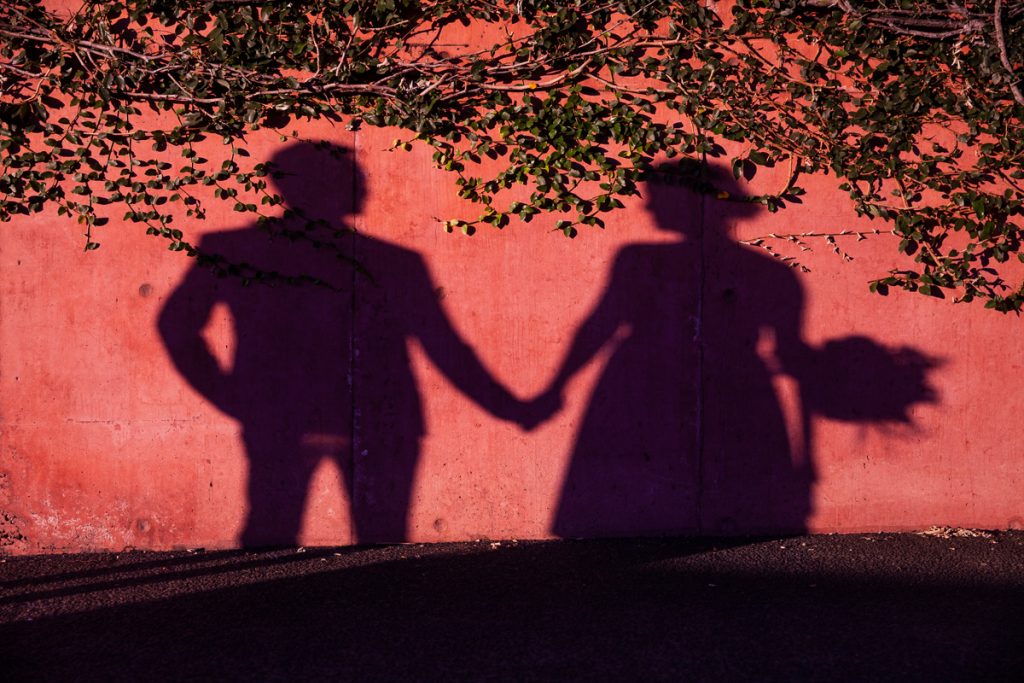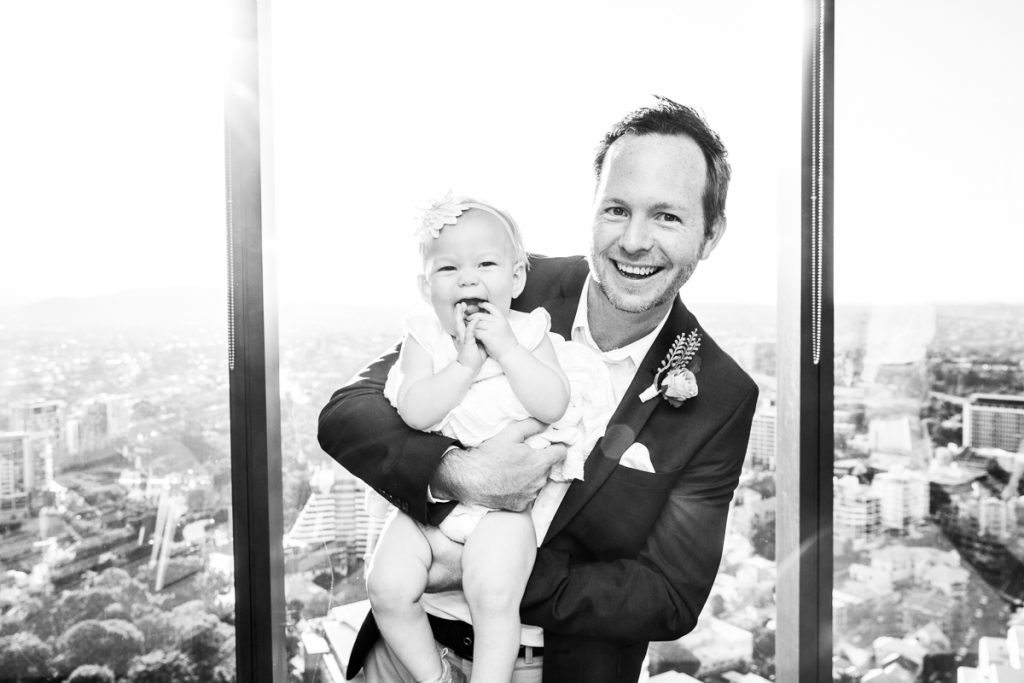 I was pleasantly surprised by how beautiful the Brisbane Registry is. With views across the city to the bay, you felt on top of the world.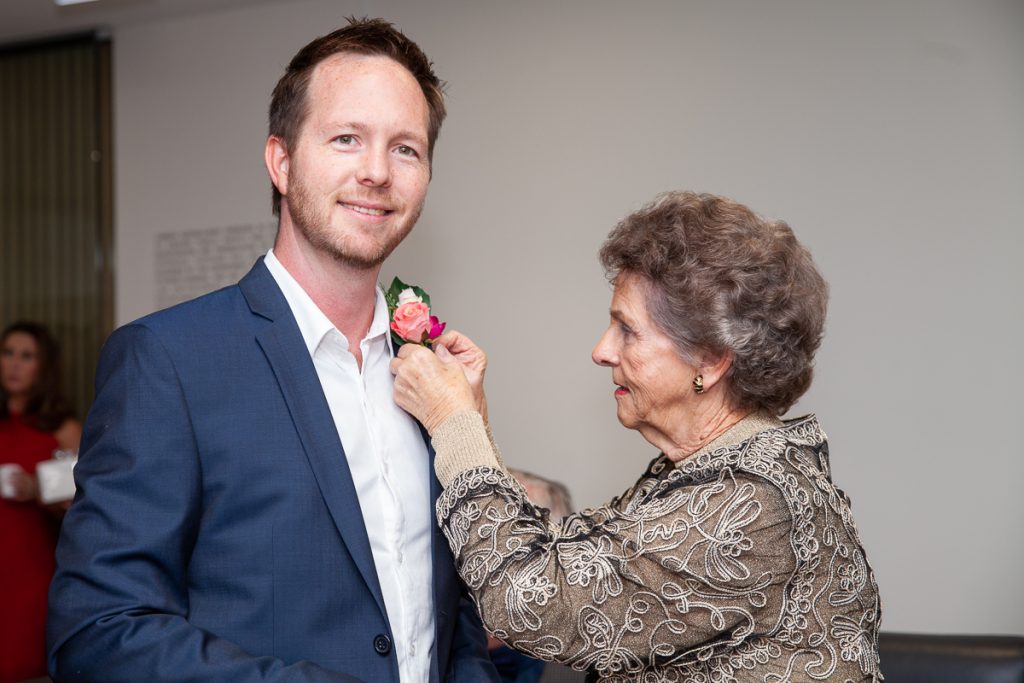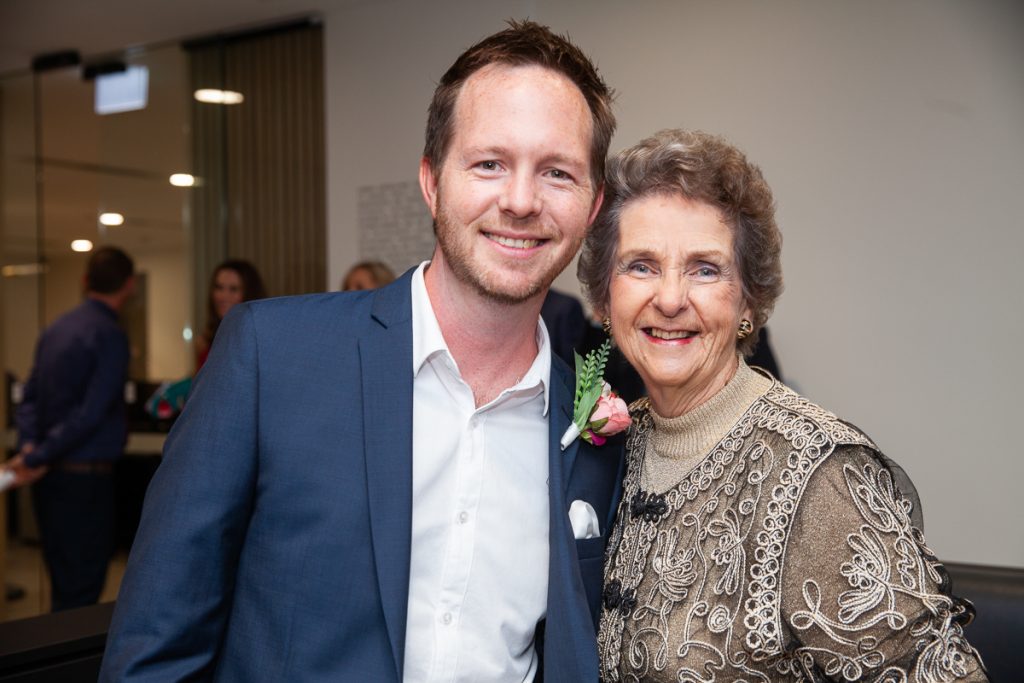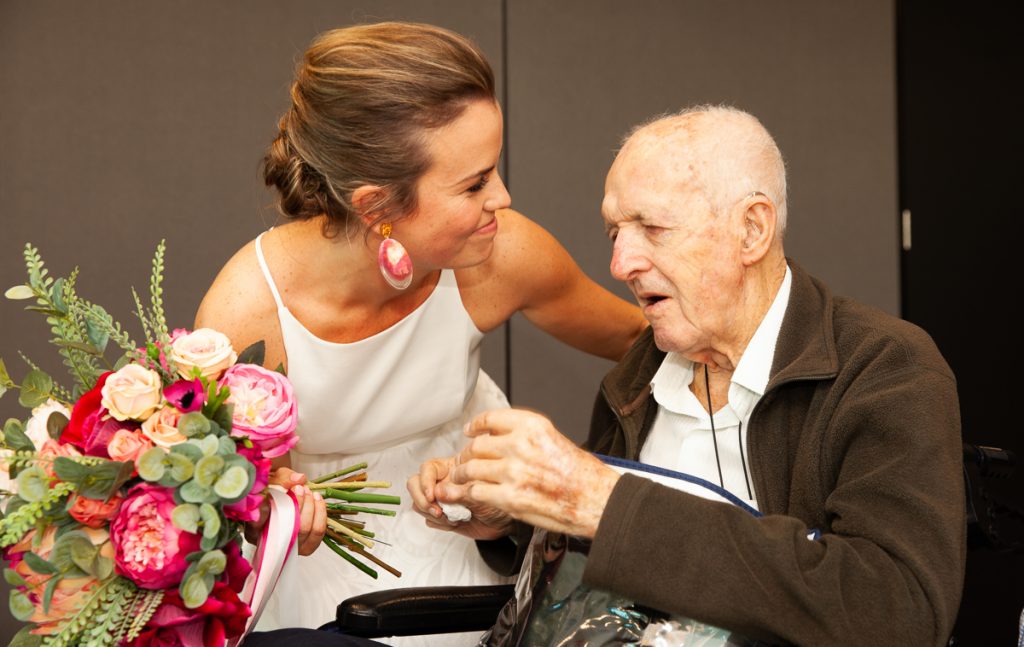 It's important to me to capture those special moments with grandparents (above) and the spontaneous moments with siblings (below)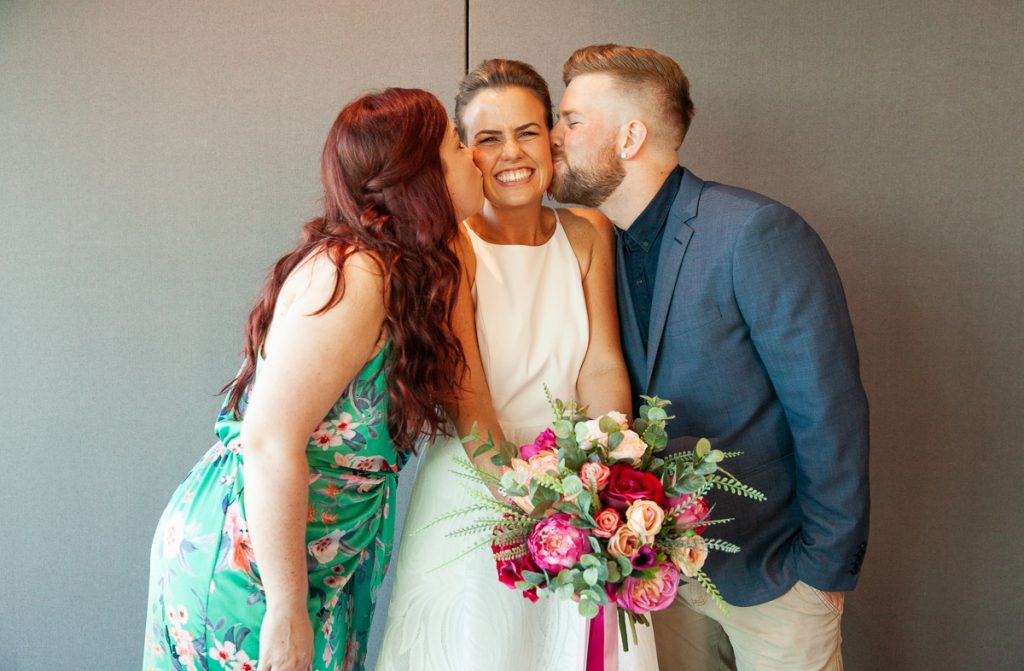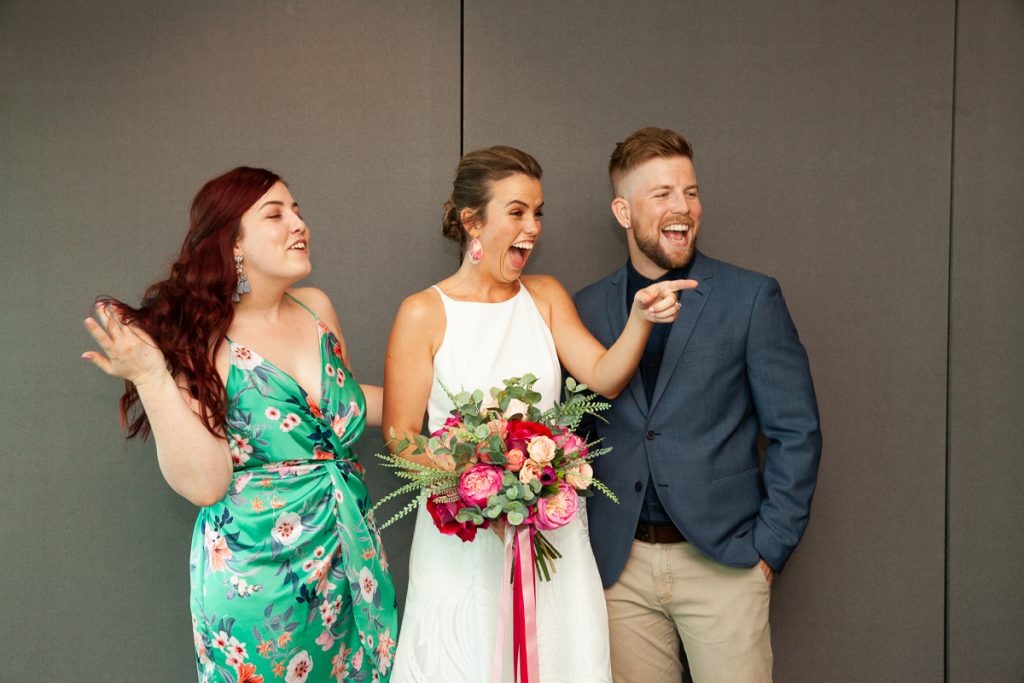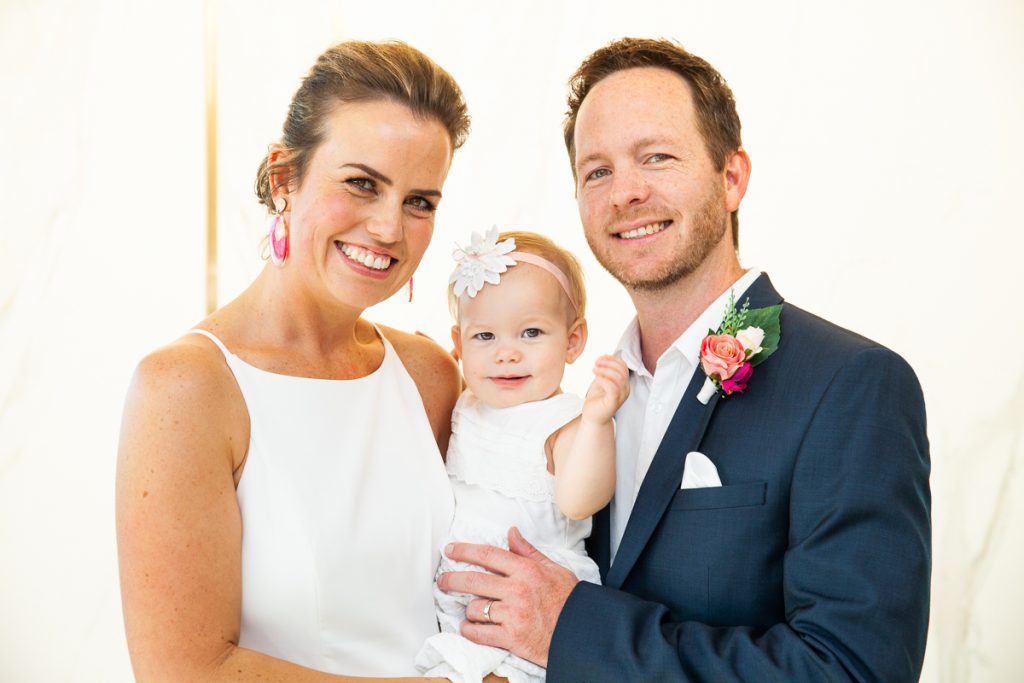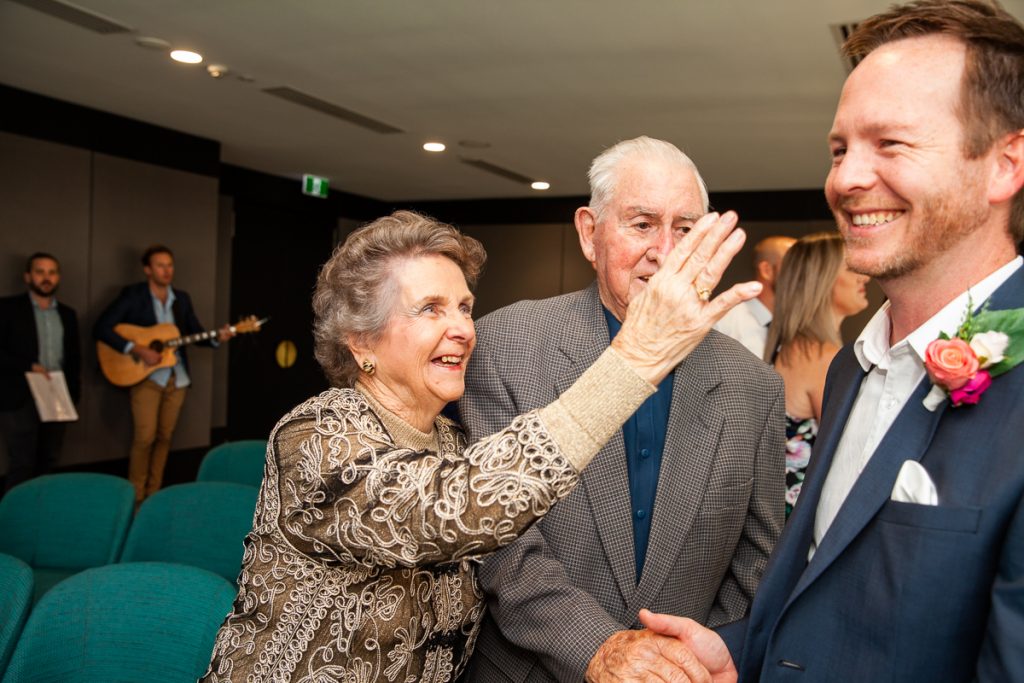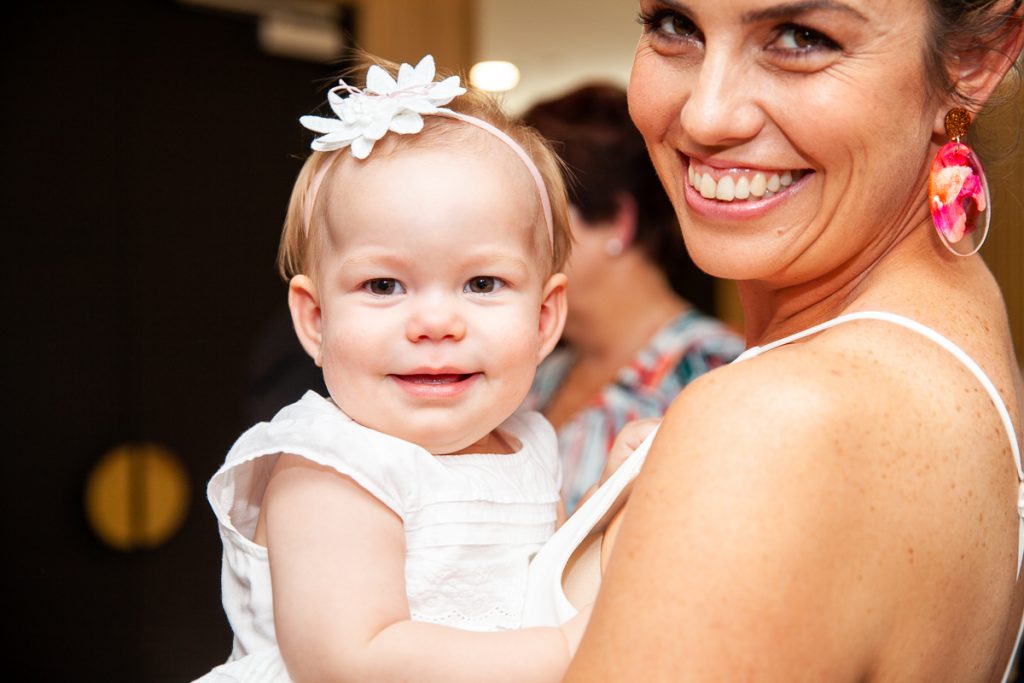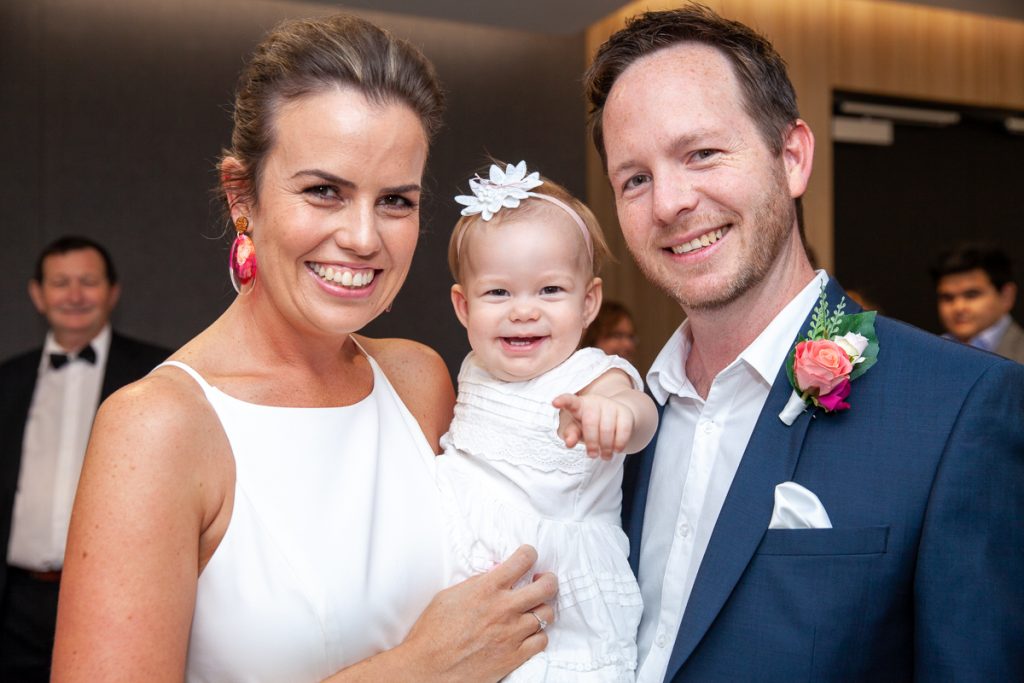 ---
The Ceremony at Brisbane Registry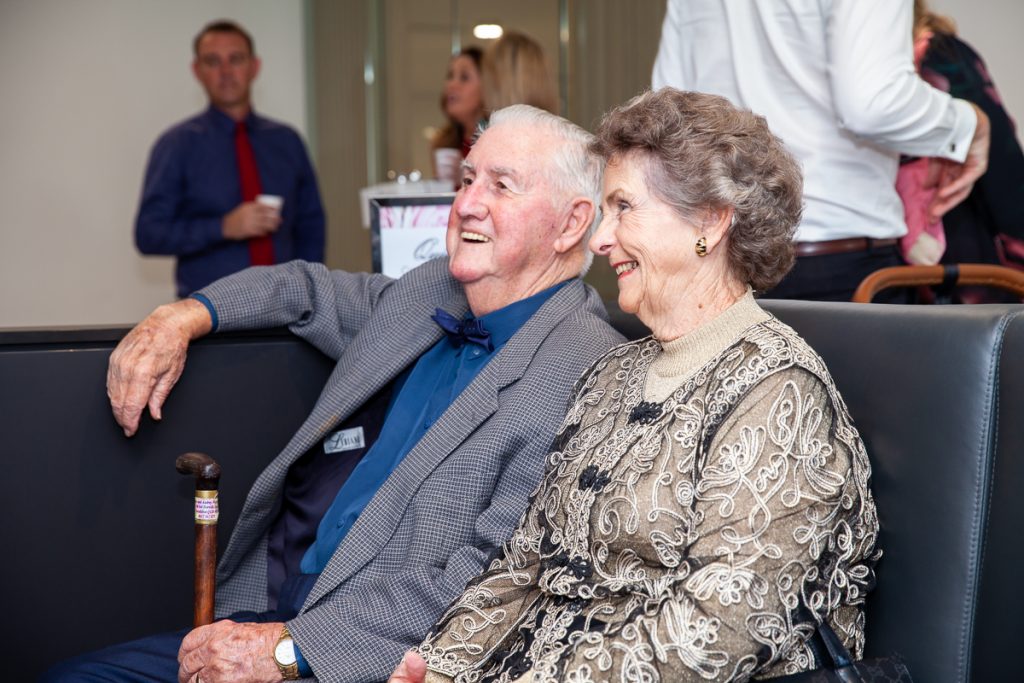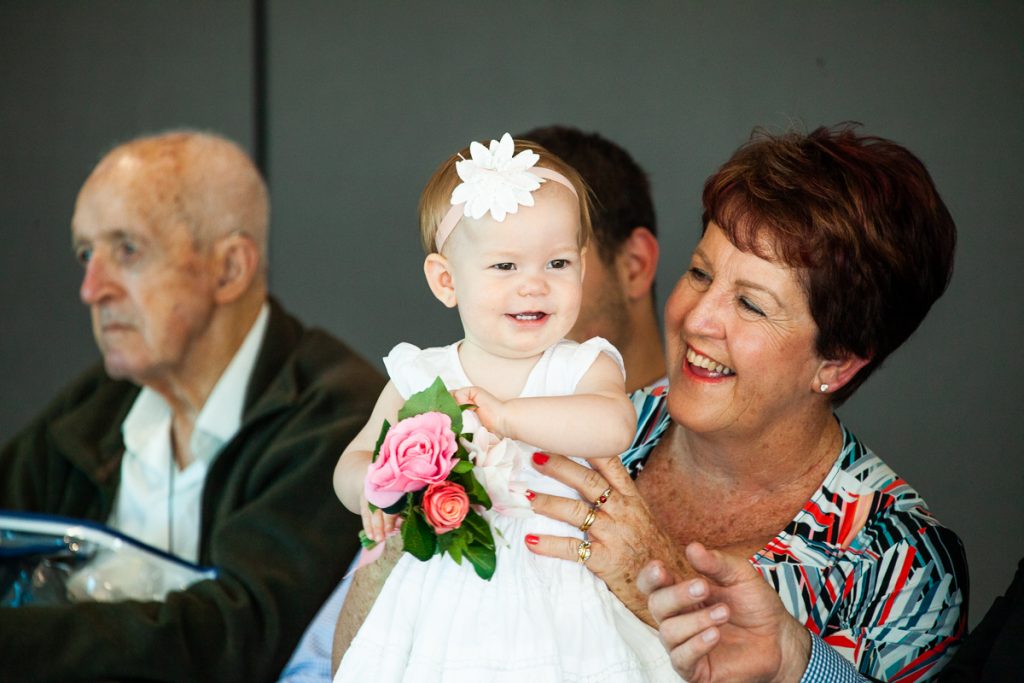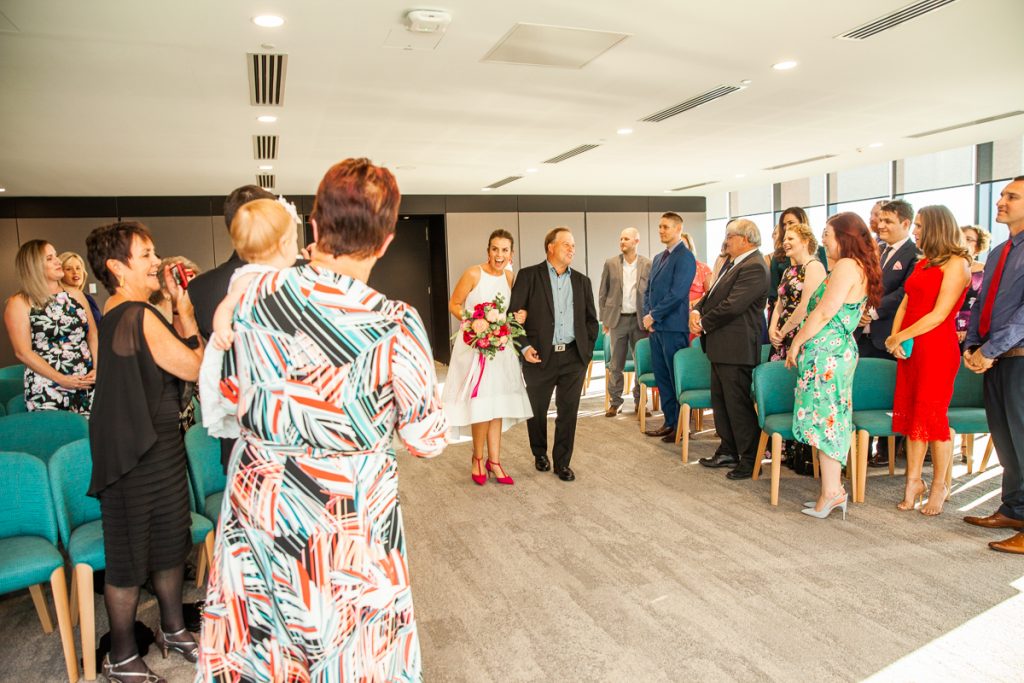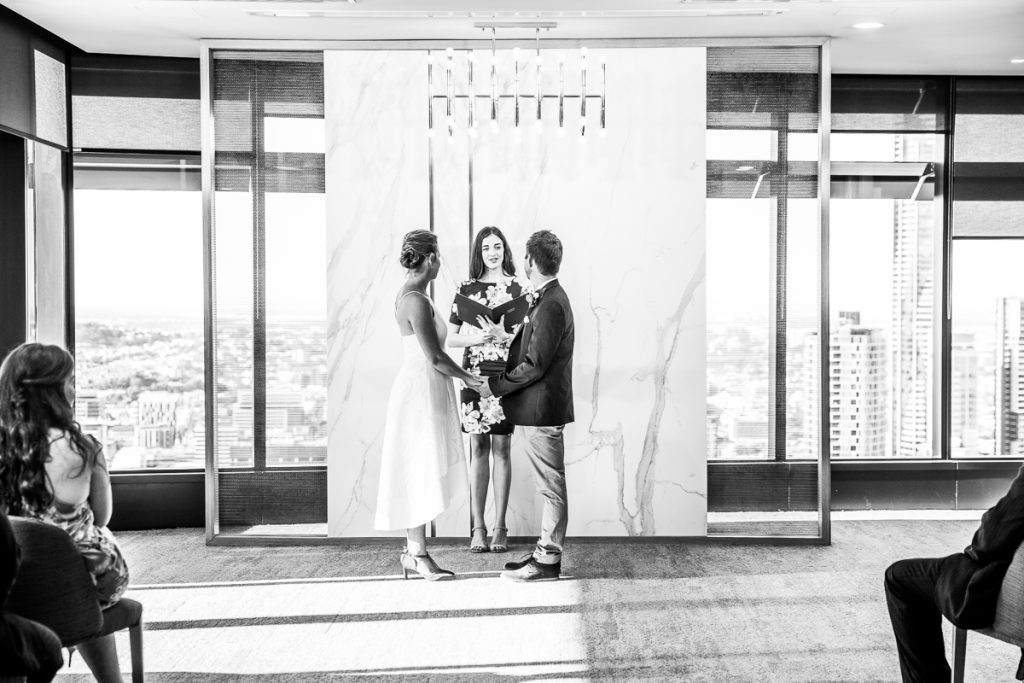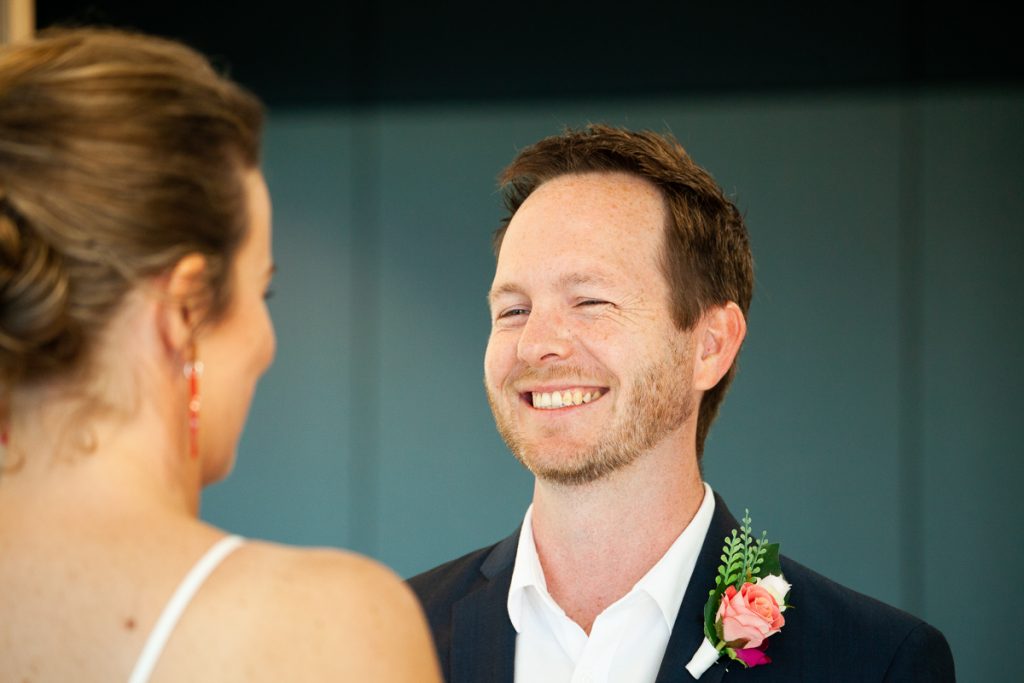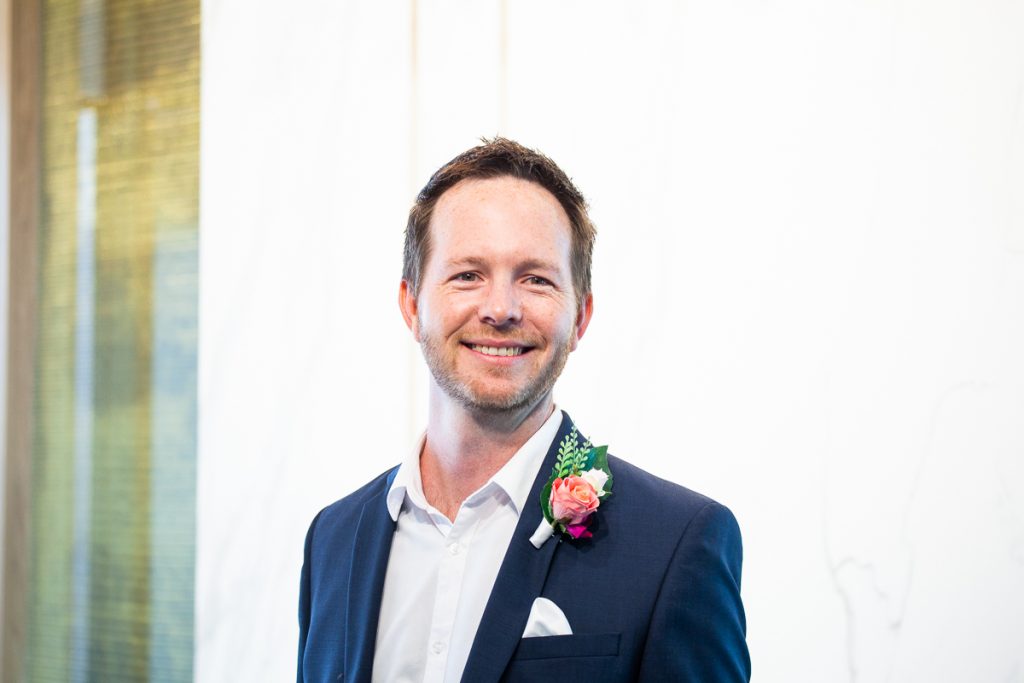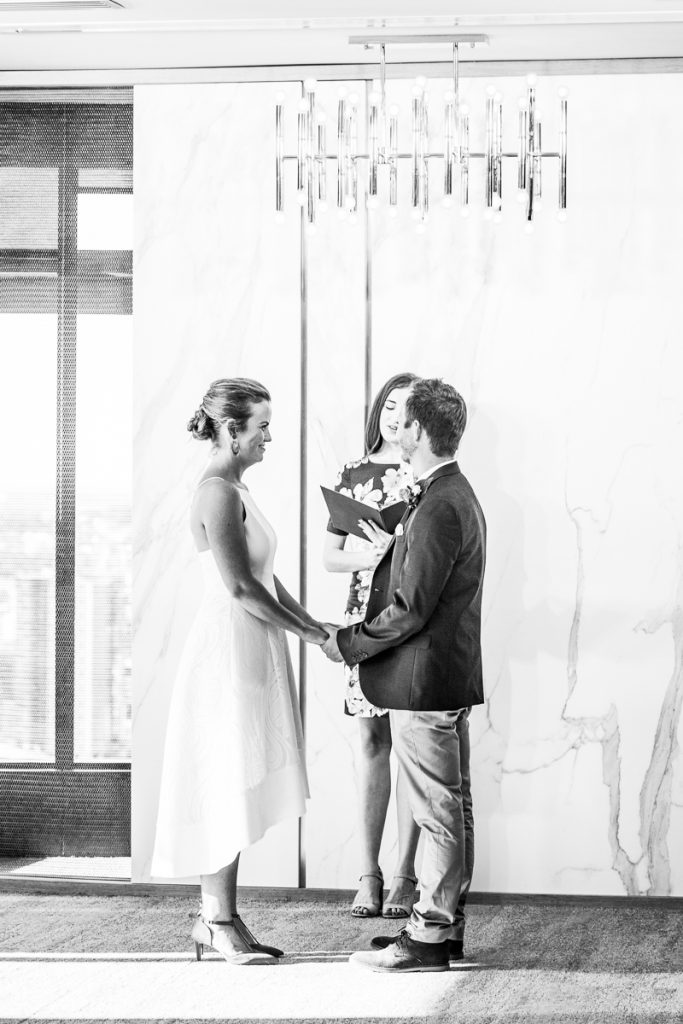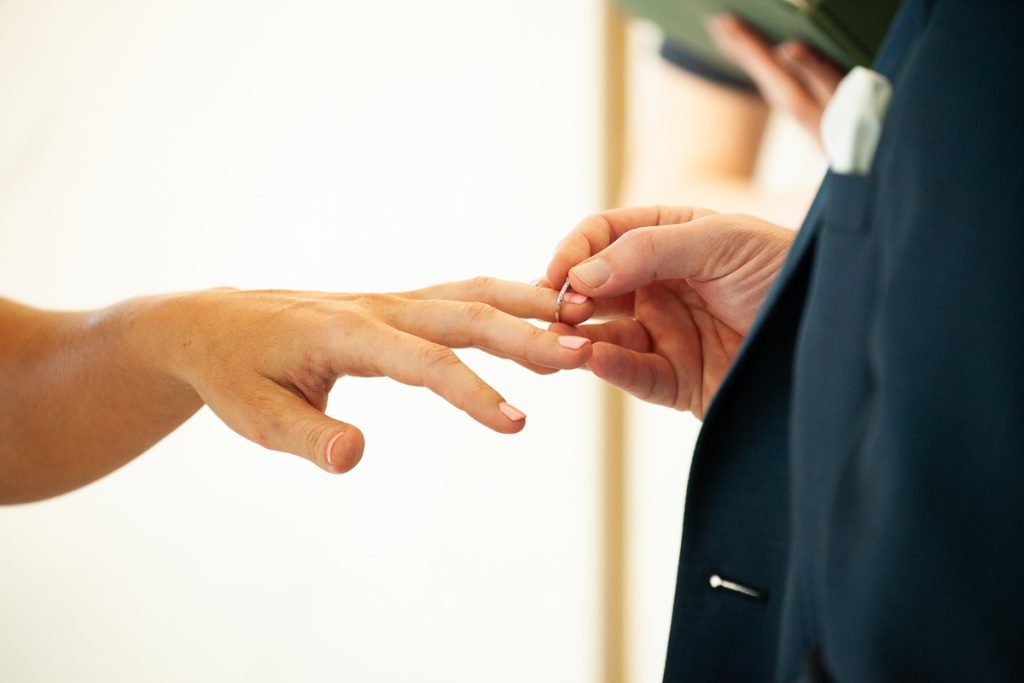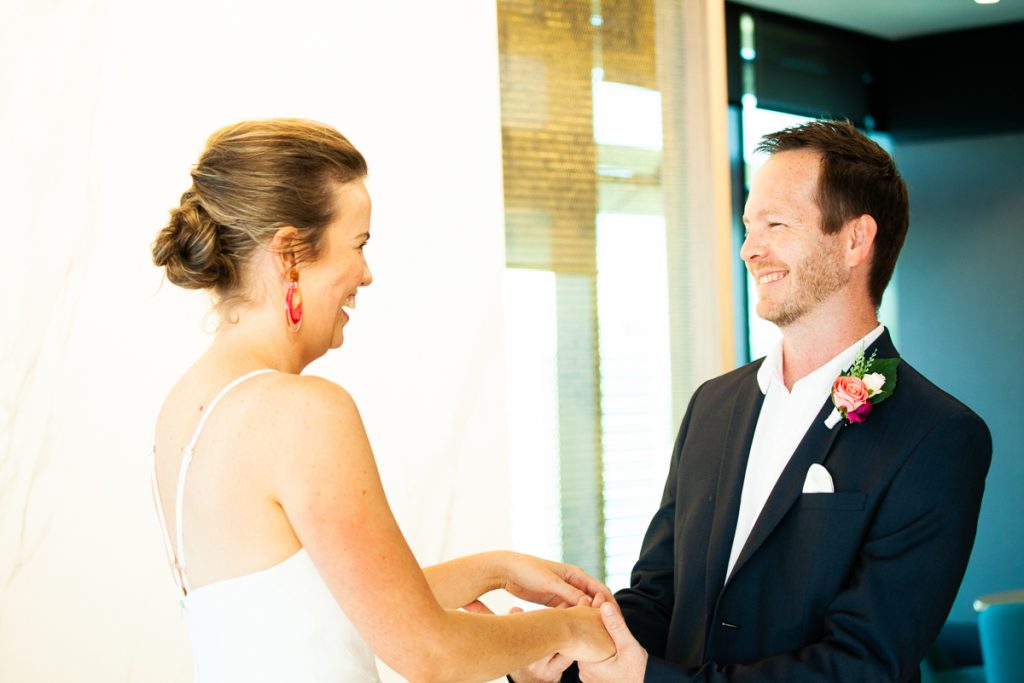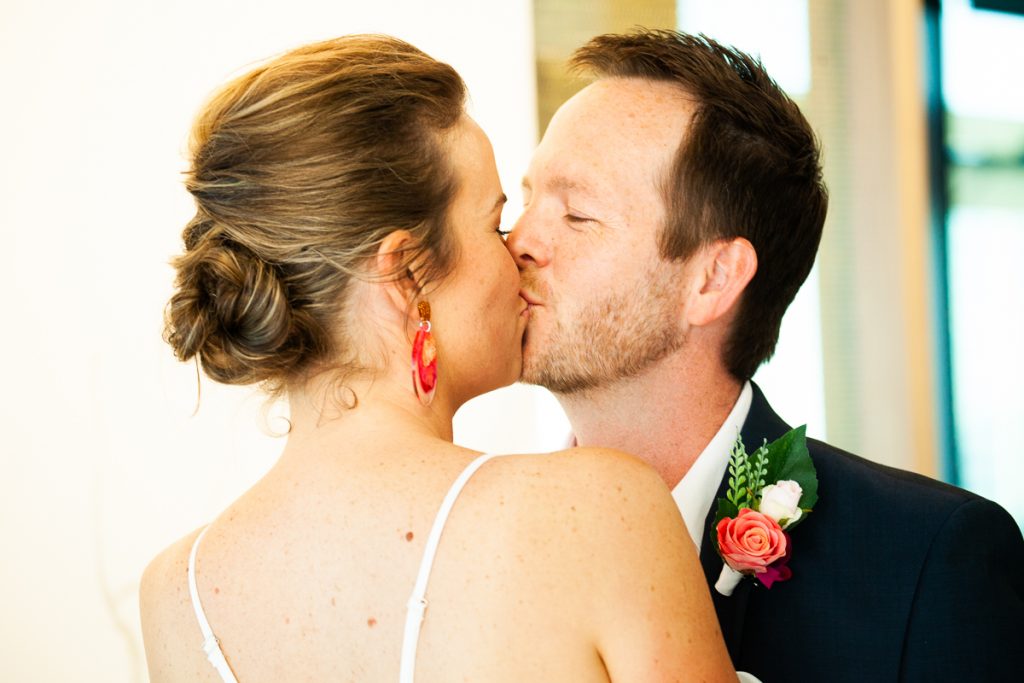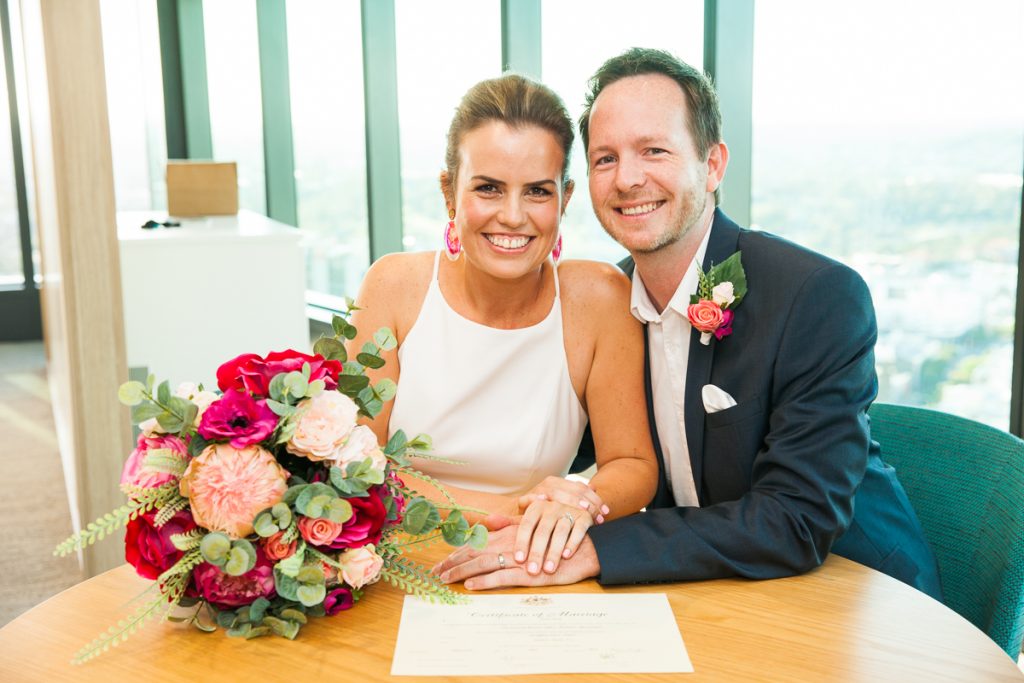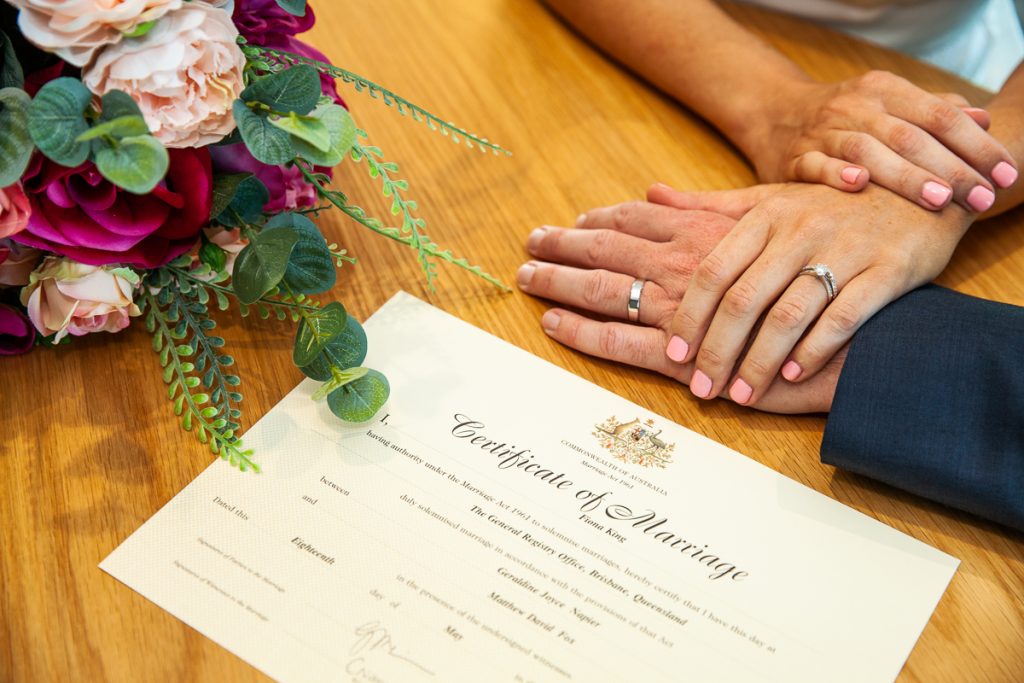 To find out more about Wildflower Portraits Wedding Packages, give Alicia a call on 0429 211 567 or email info@wildflowerportraits.com.au. You can also visit the Wedding Gallery and Pricelist