Wedding Photography at La Costa Cantina / The Med Crescent Head
Mexican Fiesta Themed Wedding Reception at La Costa Cantina / The Med in Crescent Head, NSW Mid North Coast
Photography at La Costa Cantina's First Ever Wedding!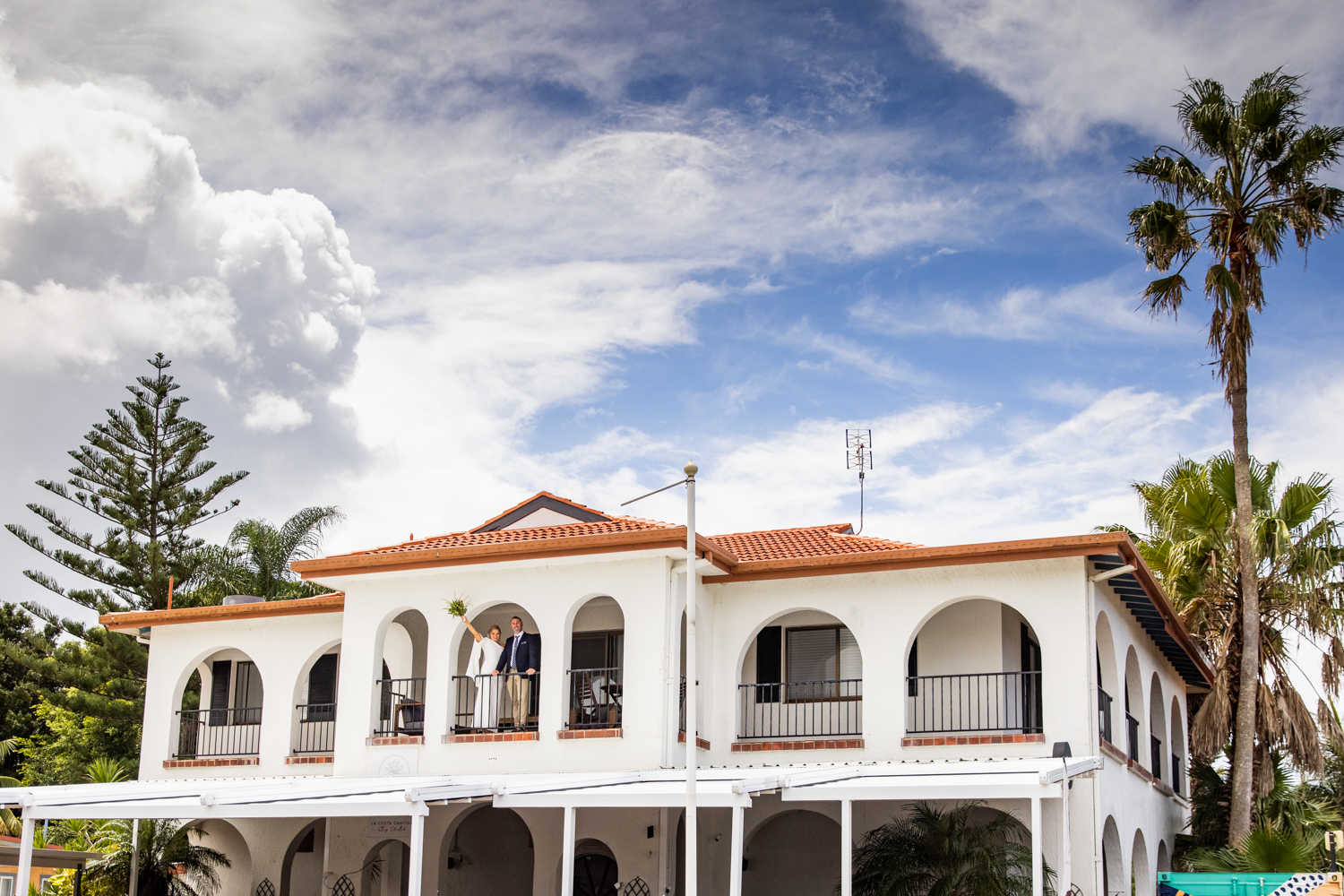 I was stoked to be asked to photograph the very first wedding at La Costa Cantina (Crescent Head's pumping and super stylish Mexican-themed venue) for Sophie and Quinny's wedding fiesta.
Like most of my wedding couples, these two are super laid back and have a special place in their hearts for our beautiful village, Crescent Head.  They wanted their wedding to be all about bringing together their loved ones (finally, after all the lock-downs), and having a MASSIVE party to celebrate the love they've found in and for each other. 
To set the scene of their big day, this year Crescent Head has has been experiencing flooding, like much of the NSW coast.  The village was cut off until just days before the wedding, and my property was still cut off on the day.  Never fear, I had plans in place – there is no way I would miss one of my couples' weddings!
My contingency plans included getting in my kayak and paddling through the flood to town (it's genuinely a beautiful journey), hiking through the national park at the back of our property and hitch-hiking from Big Hill beach, or getting a lift out with the SES.  But in the end I didn't need to be so adventurous.  
When Quinny found out that our access road was flooded, he and the groomsmen were fighting about who would get to be part of a wedding day four wheel drive adventure to pick me up.  Talk about champions!
So they picked me up and we drove across the mud and through the waters together.  I arrived in Crescent Head village with the boys and the rainclouds were nowhere in sight.  The sun was blazing for the ceremony so all the umbrellas turned out to be shading everyone rather than keeping them dry as we were all prepared for.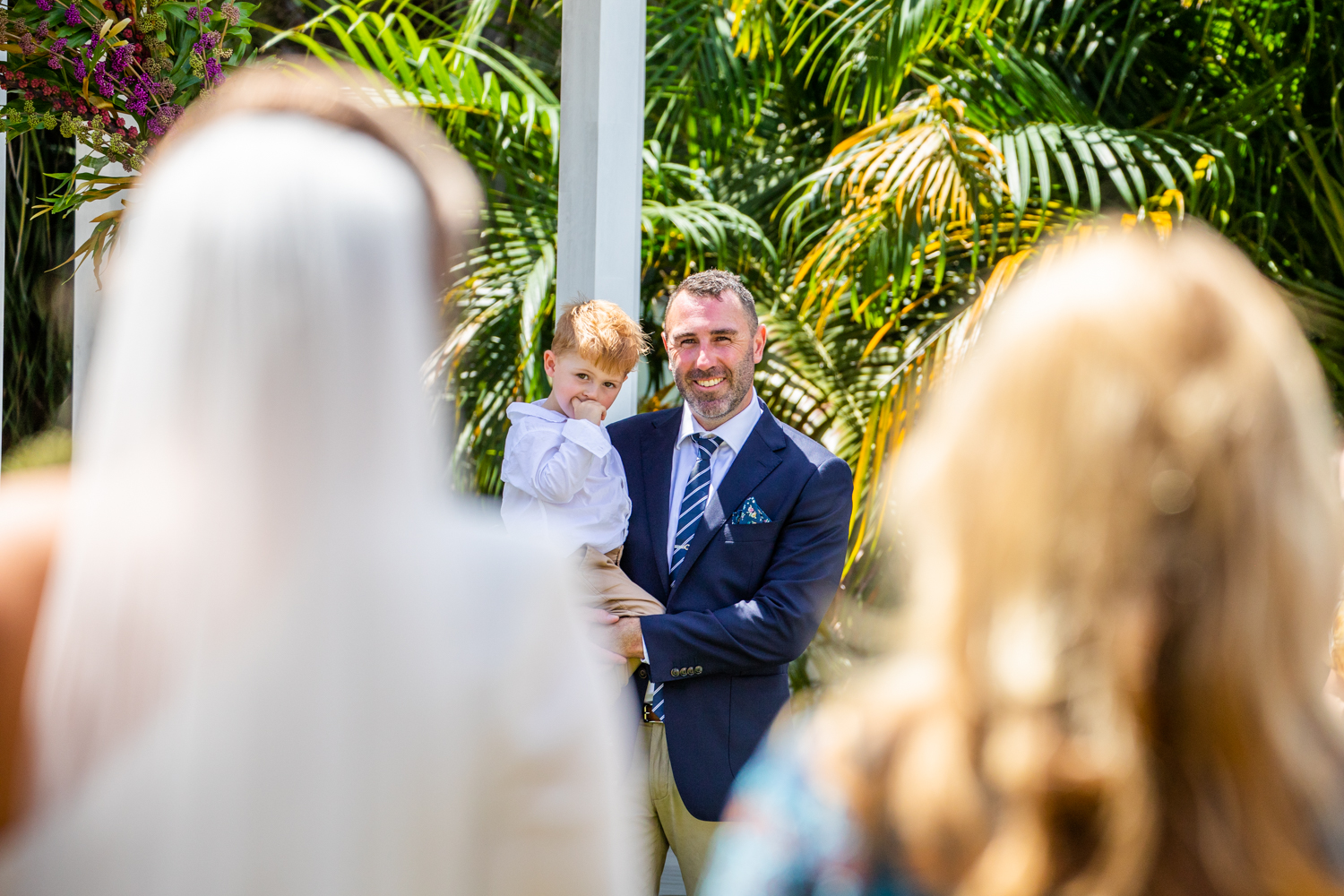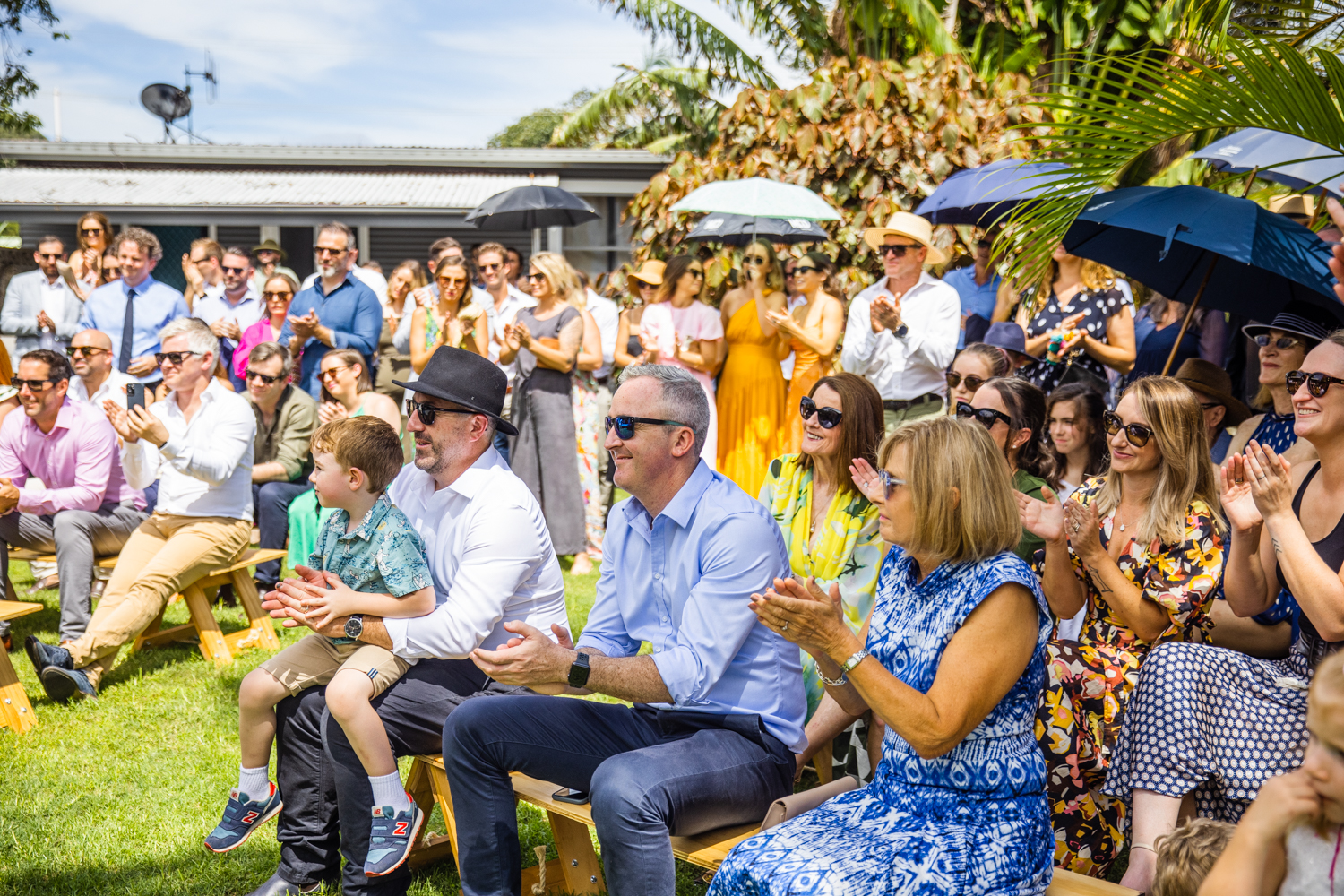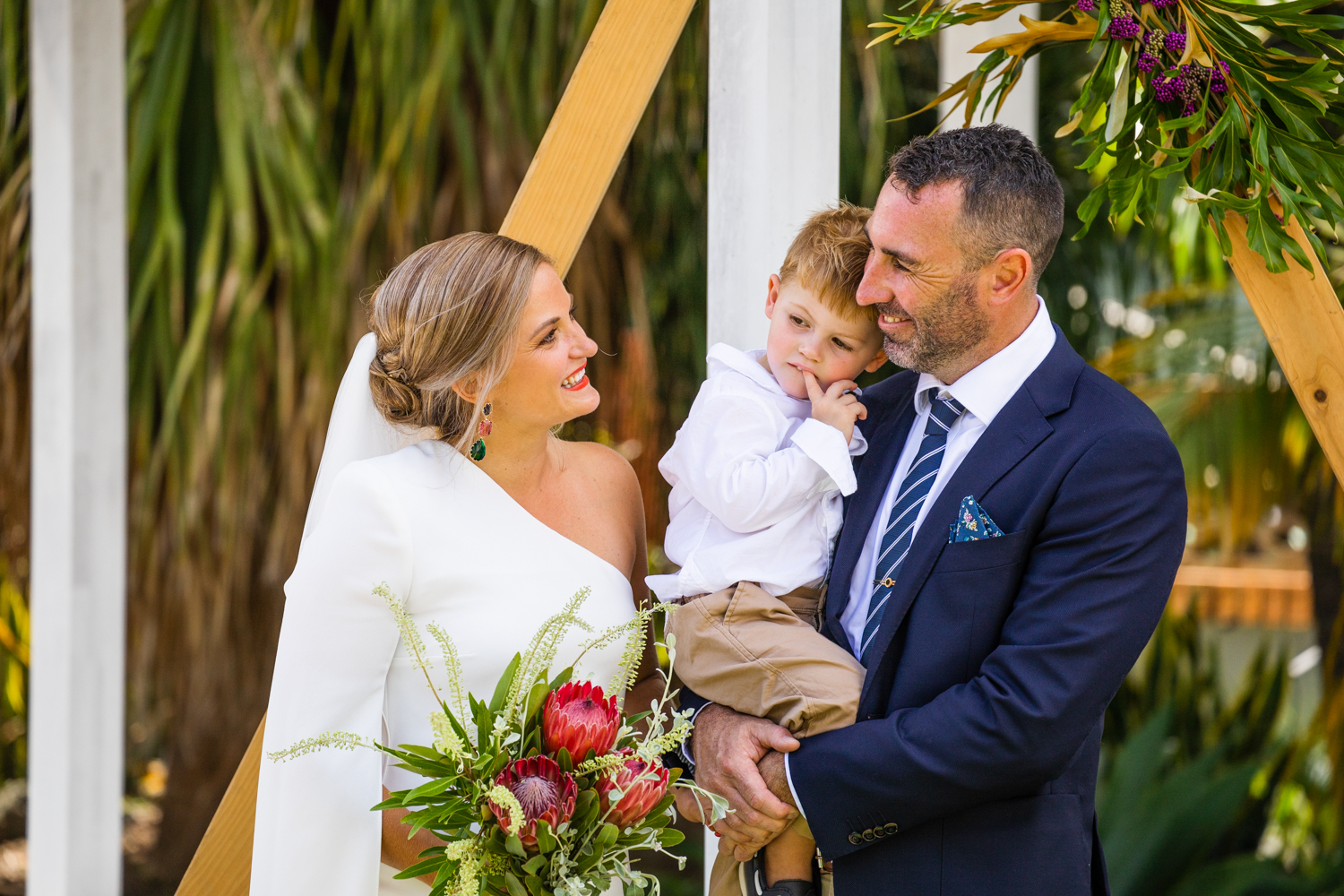 The small grassed area surrounded by trees at The Med was the perfect size for an intimate setting.  It was a gorgeous ceremony, lead by local celebrant Lyn, of crescentheadmarriage.com, during which Soph and Quinny's son stole a lot of the attention from his stunning mum.  
As usual, I had a tear in my eye during the vows.  I get such a kick out of hearing people's love story and seeing them open their hearts to express how much their partner means to them.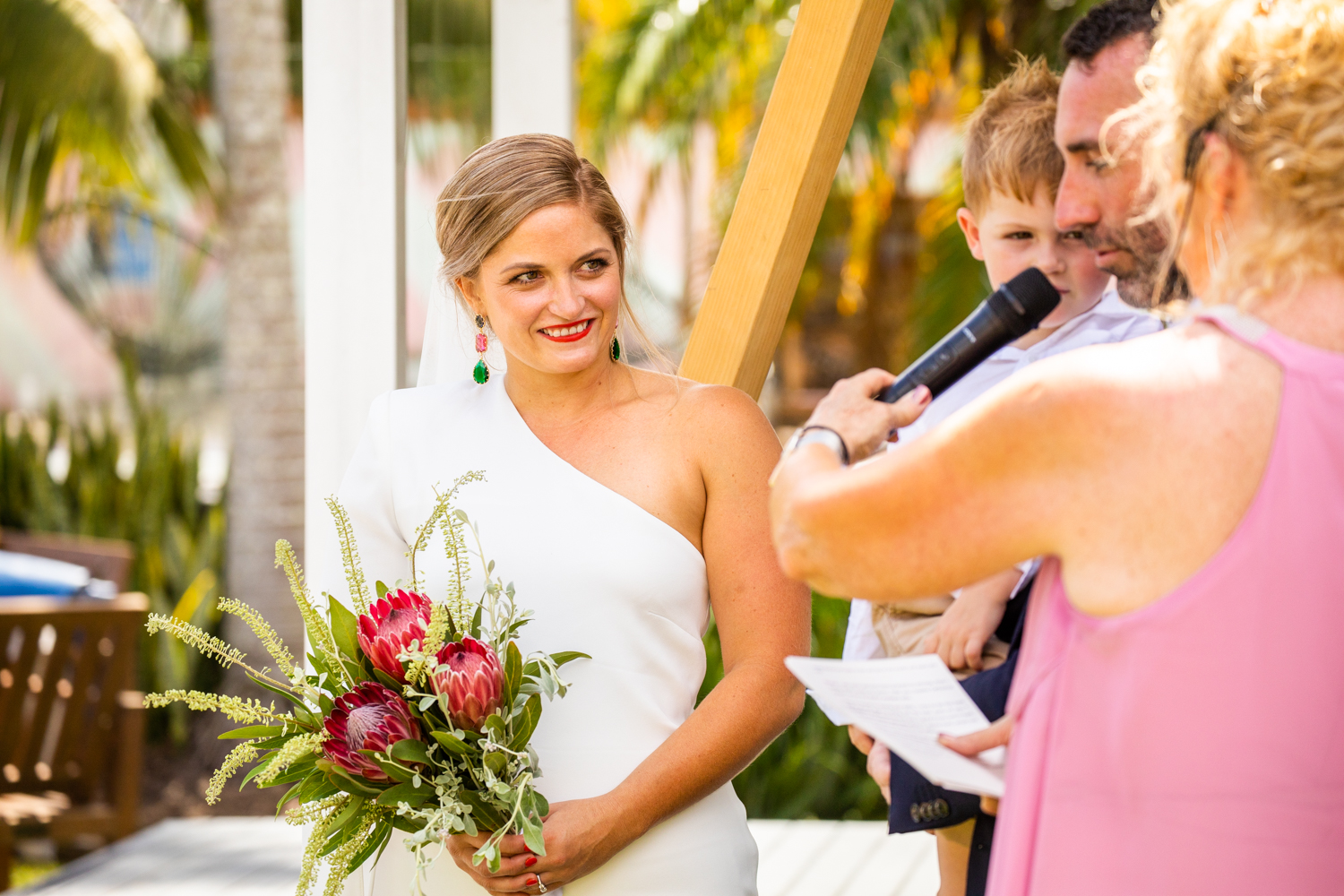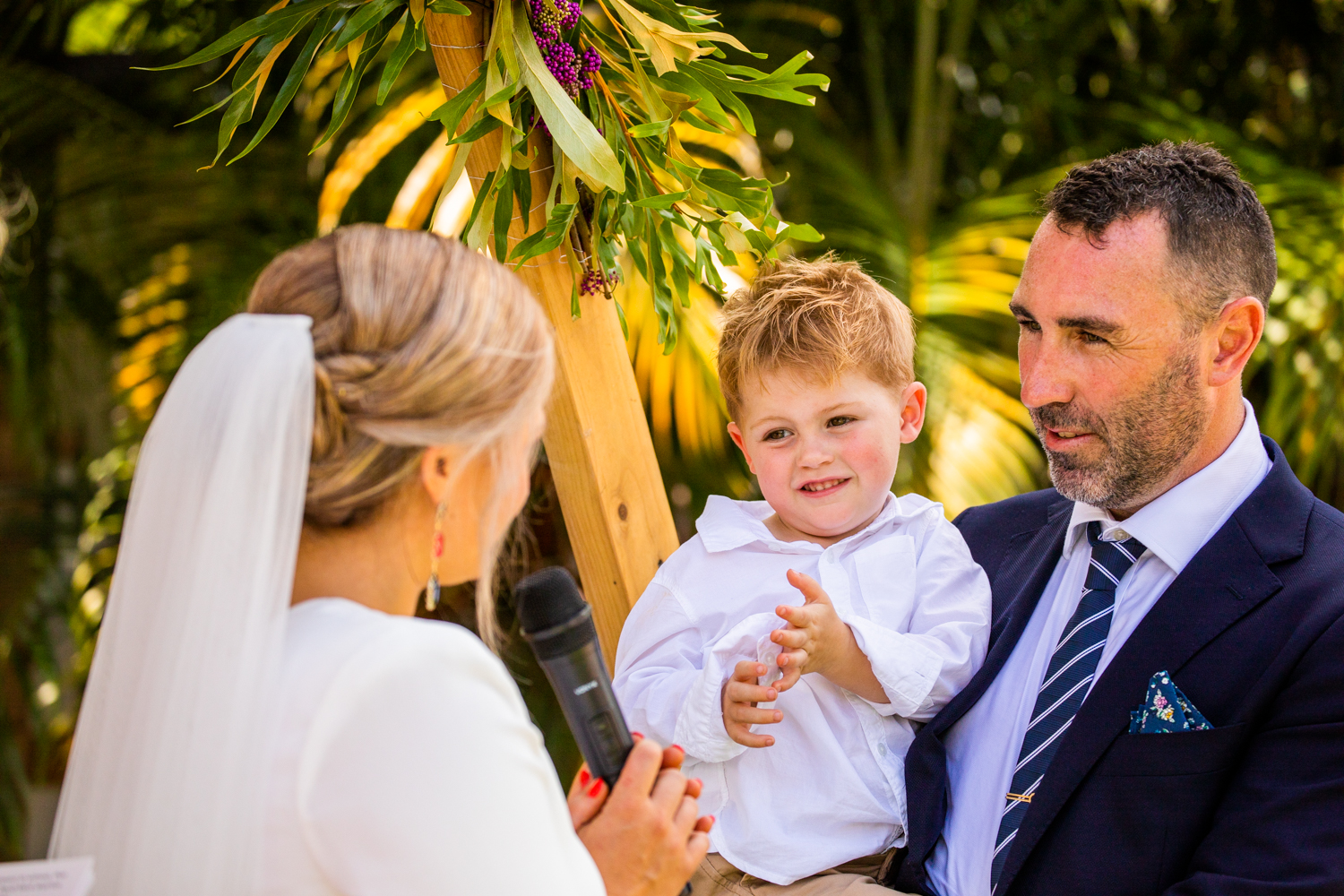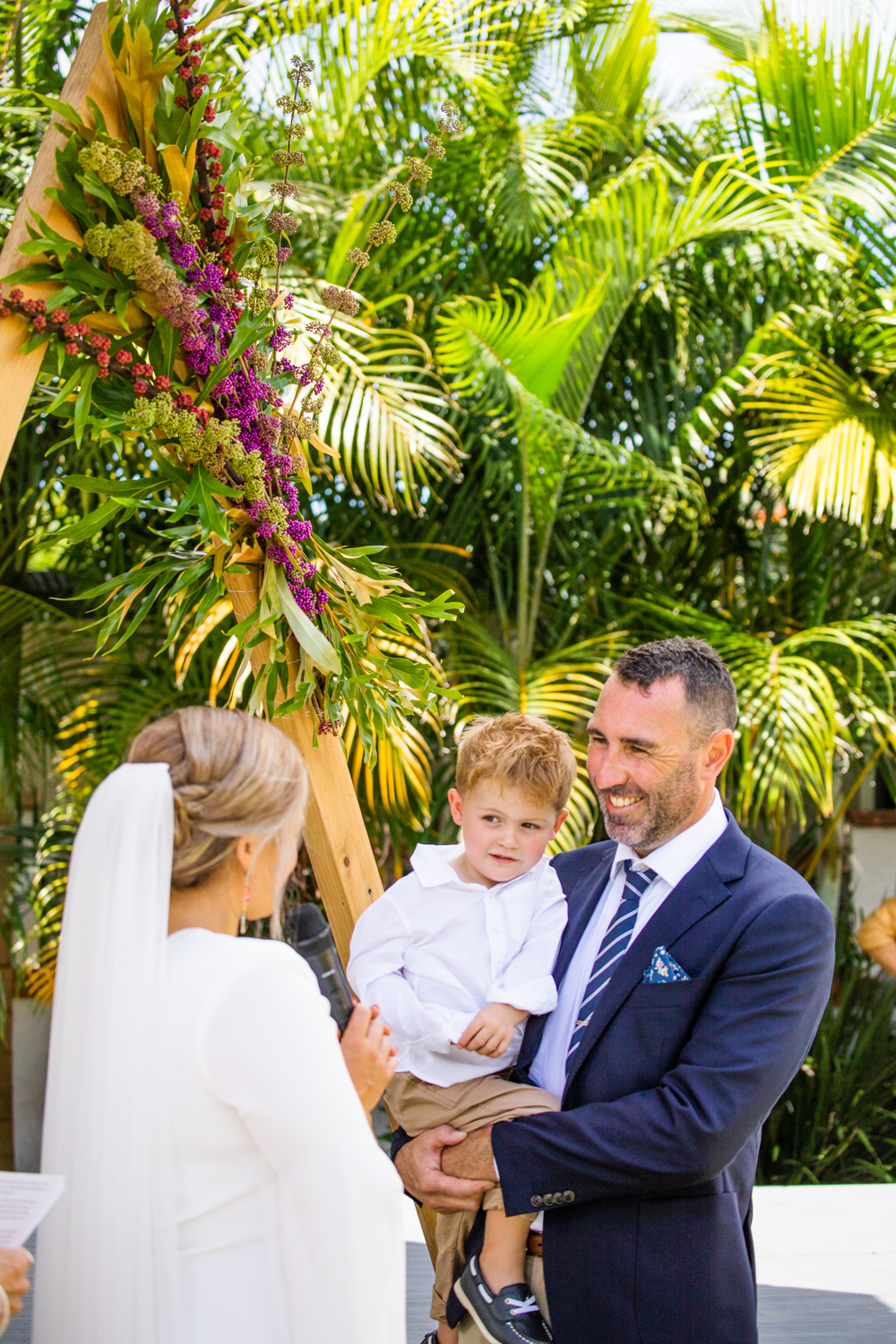 We captured group photos and family photos before the guests moved to the restaurant area and the newlyweds got some time with each other (and me). I captured their couple portraits on the grounds of The Med, with cacti and palms as the backdrop as well as the penthouse and iconic arched architecture of The Med.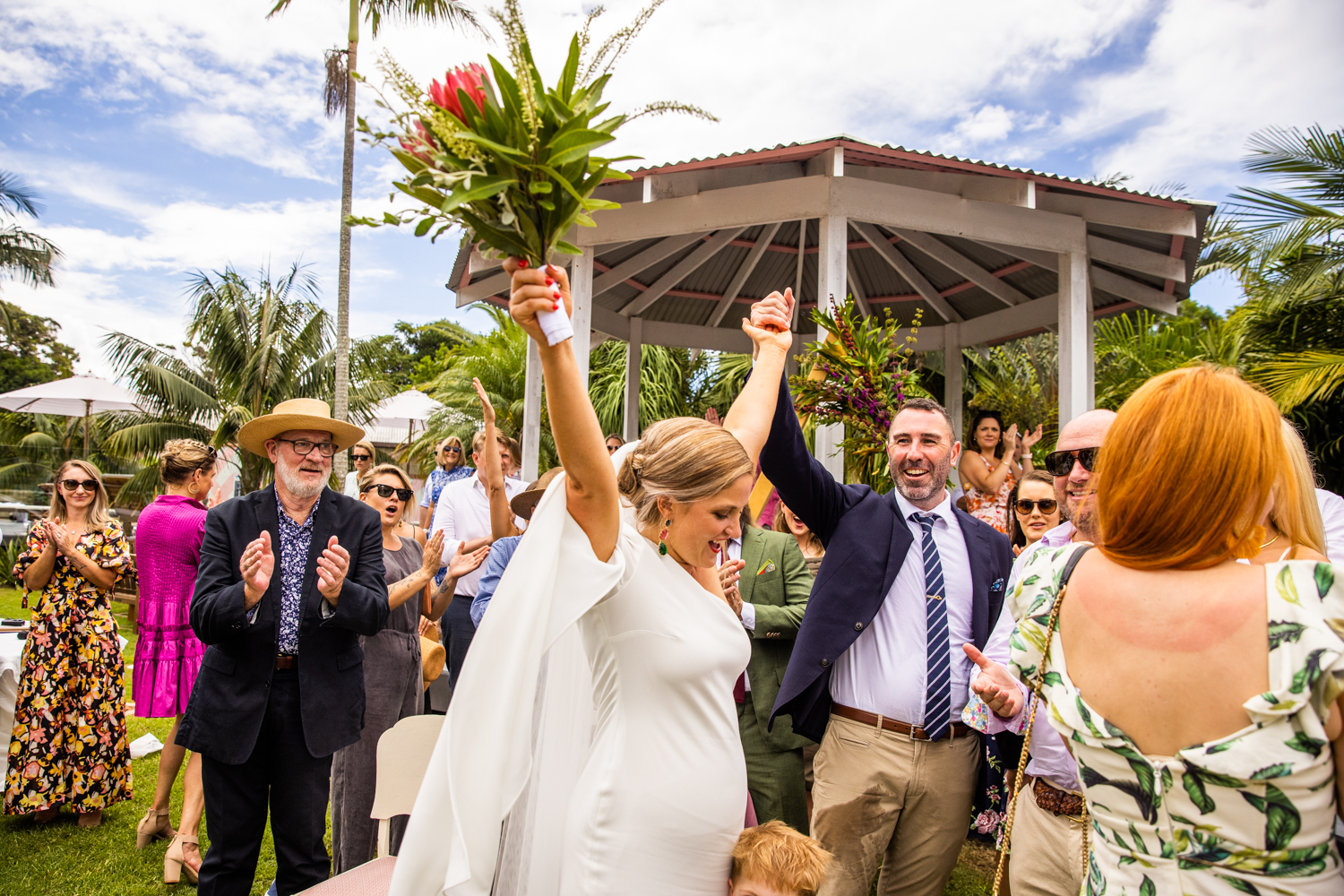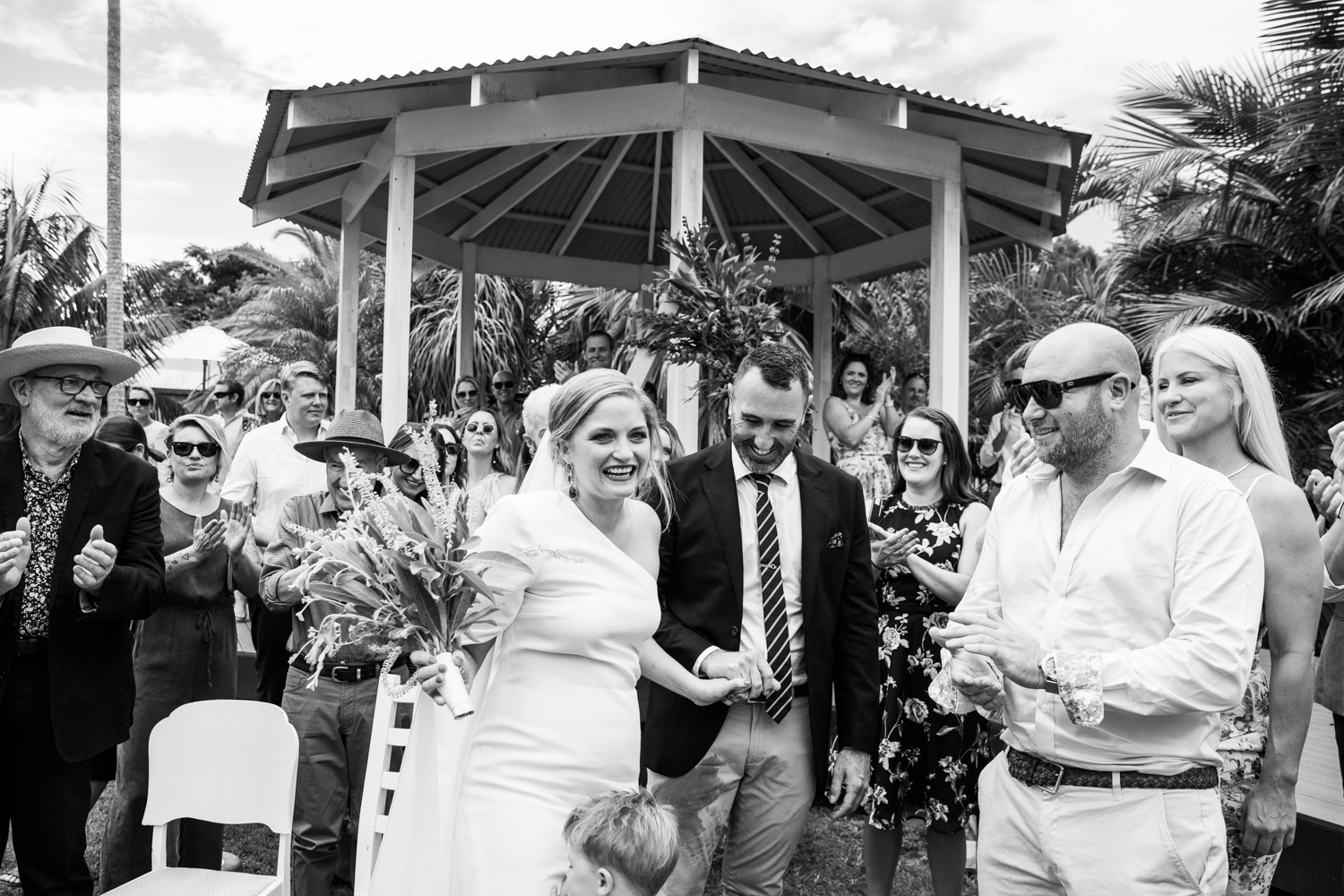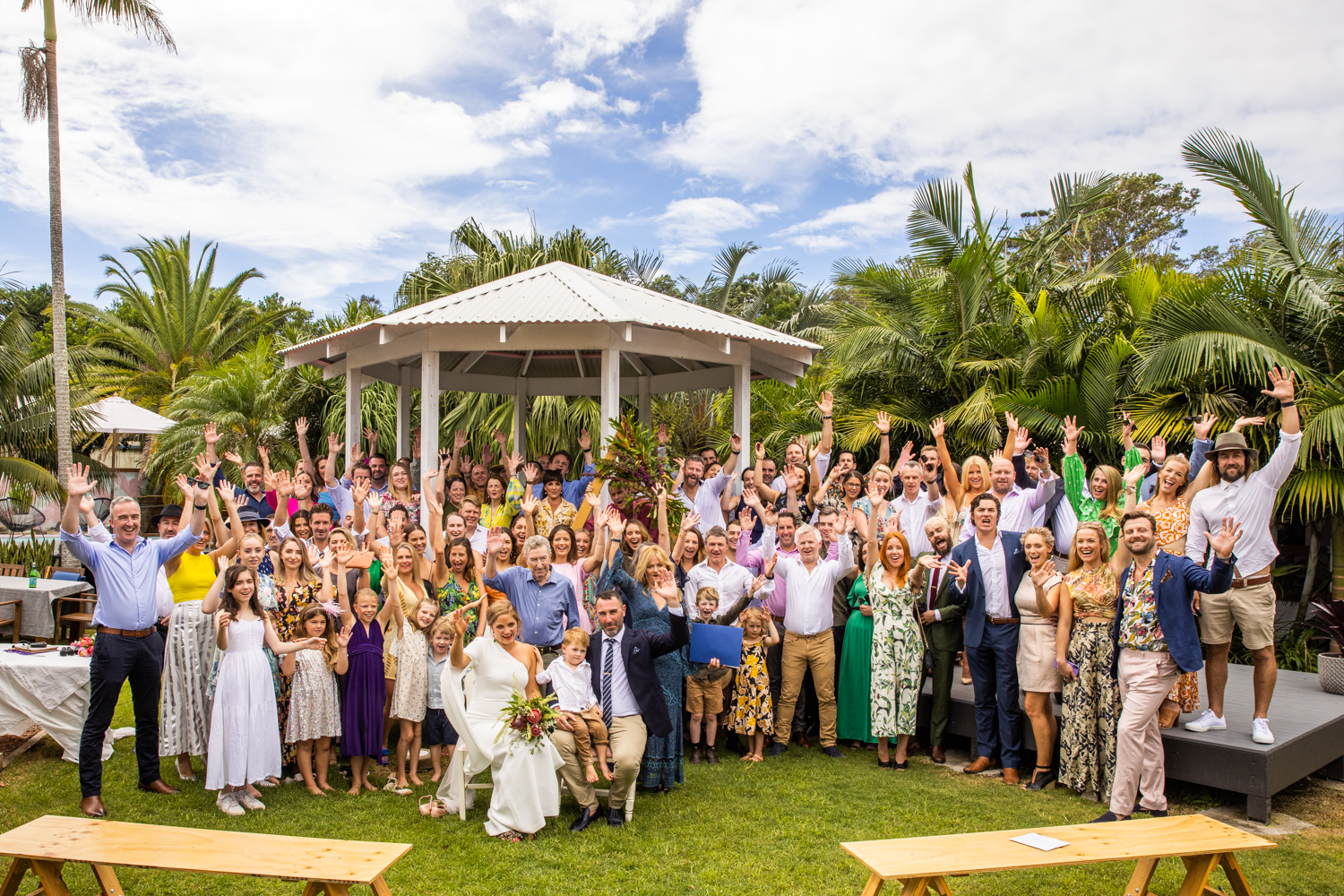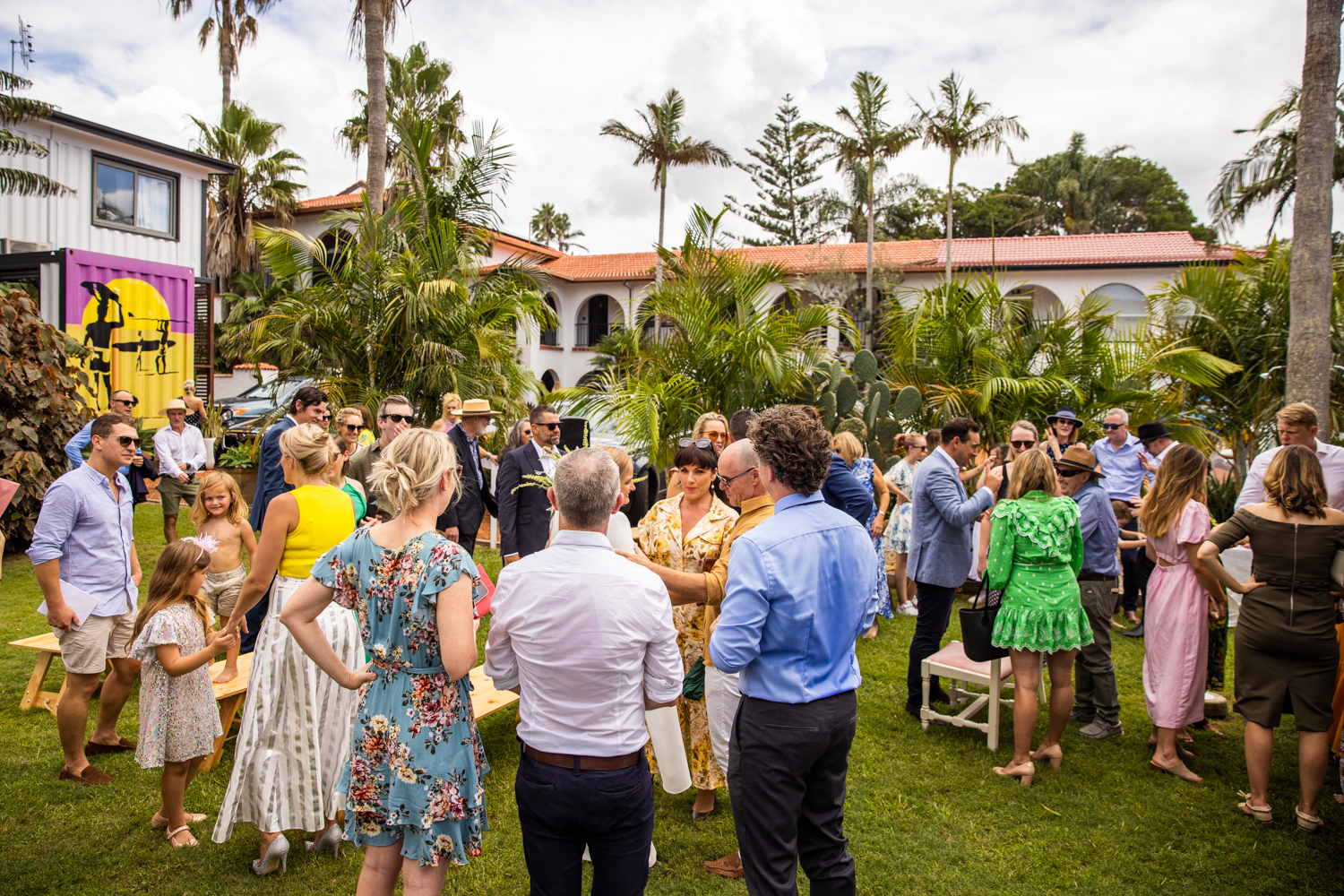 But no time was wasted getting to main event  – the party.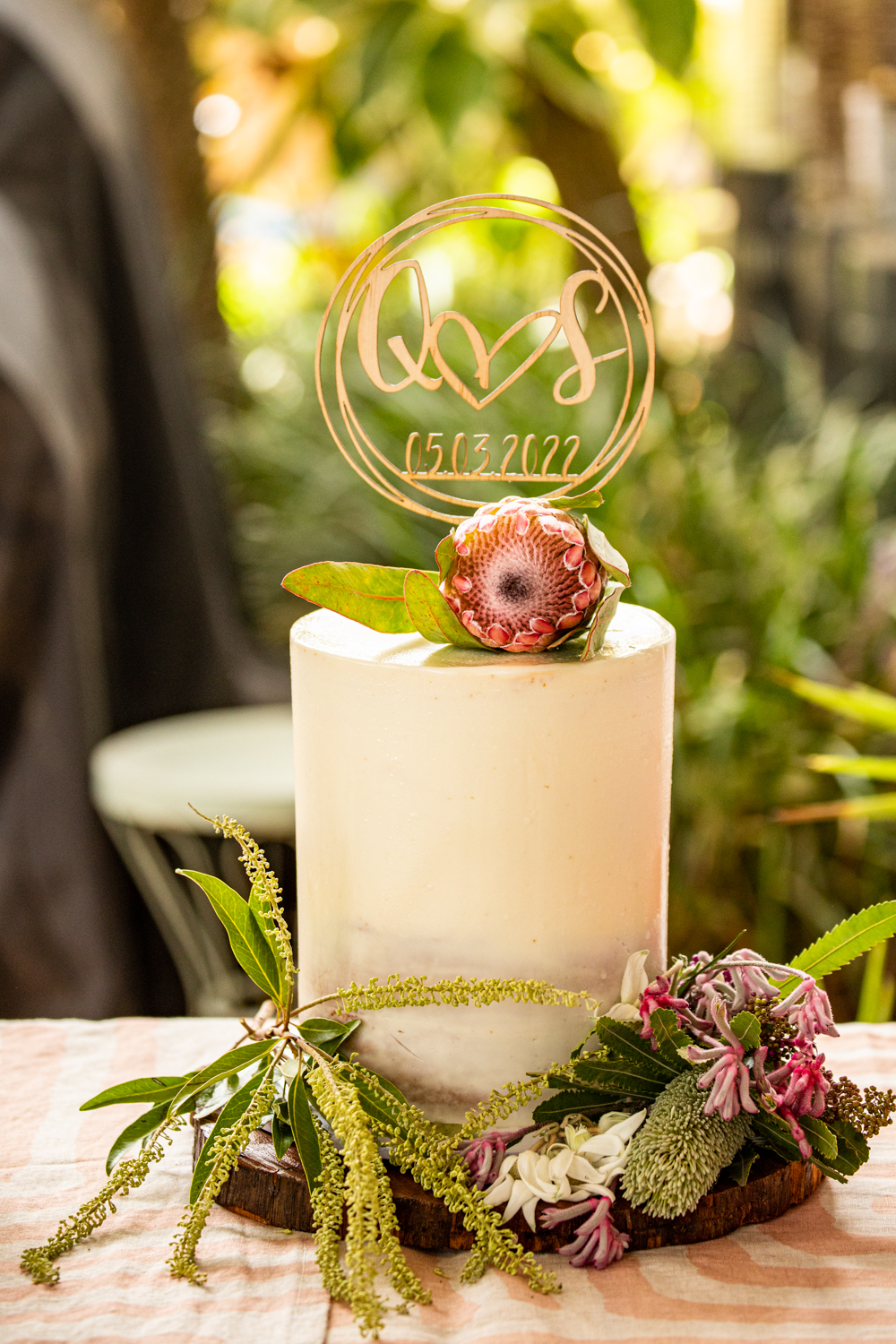 These guys sure know how to have fun and their friends didn't hold back, bringing the good times.  The margaritas, nachos and tacos that La Costa Cantina are famous for, brought the fiesta vibes.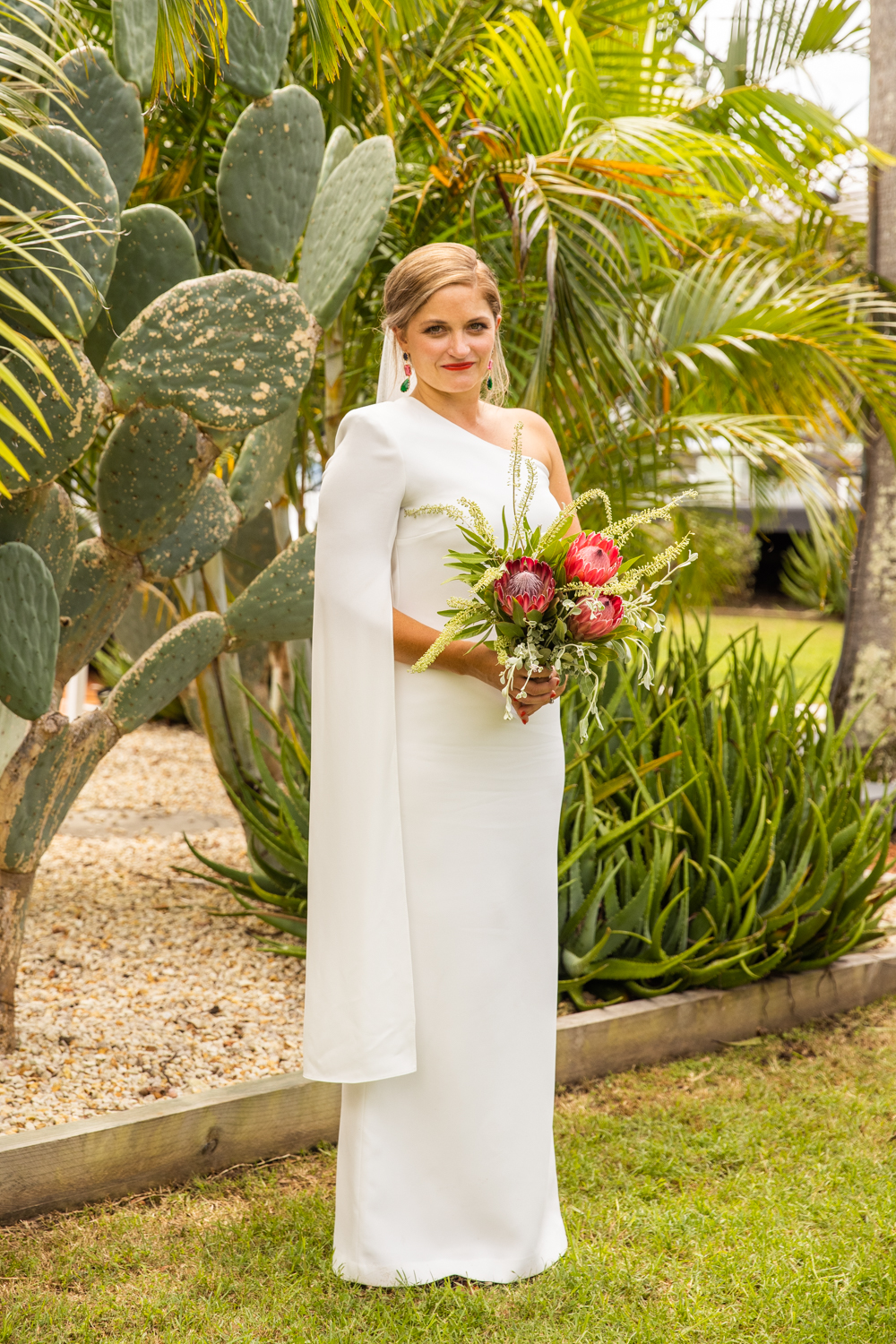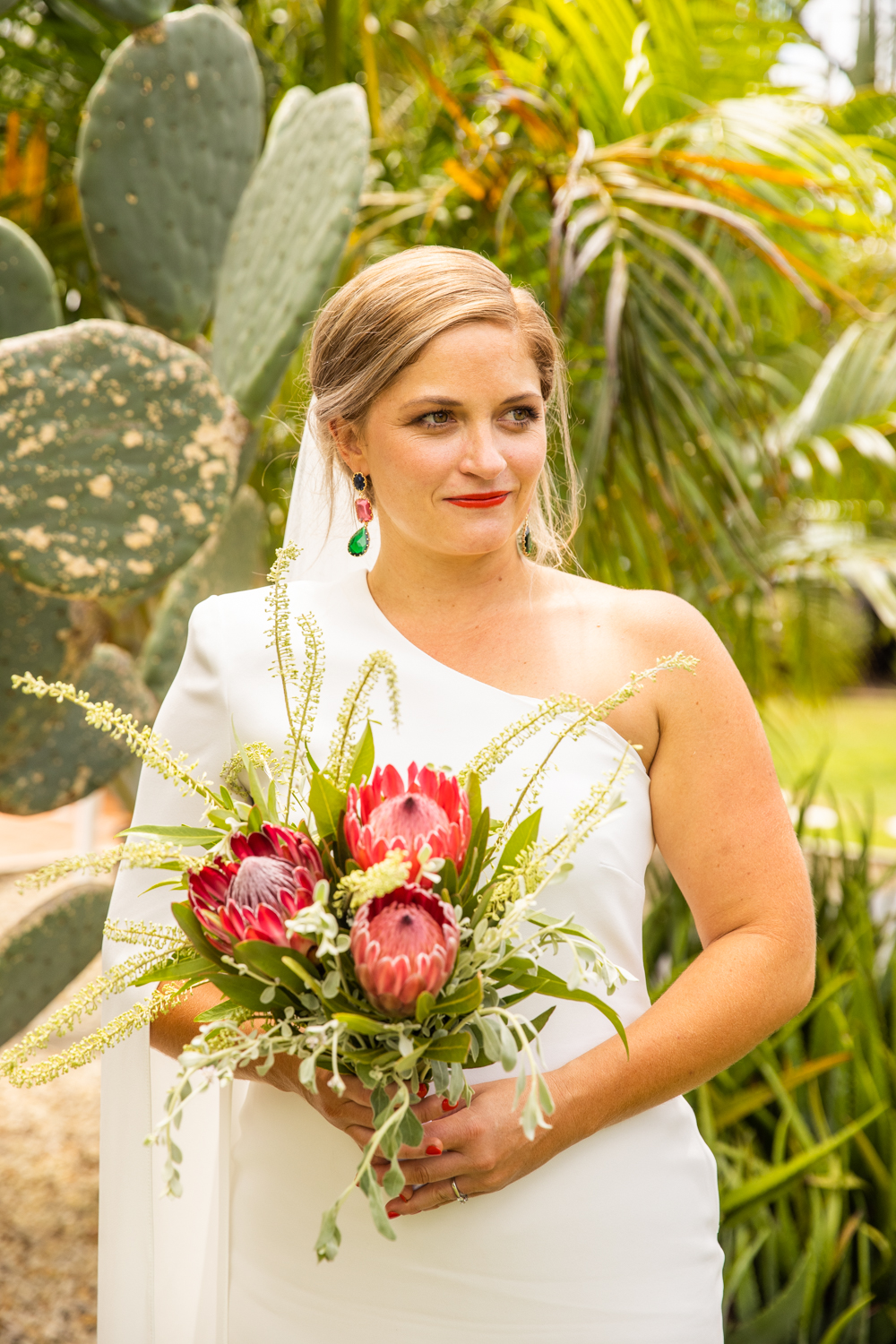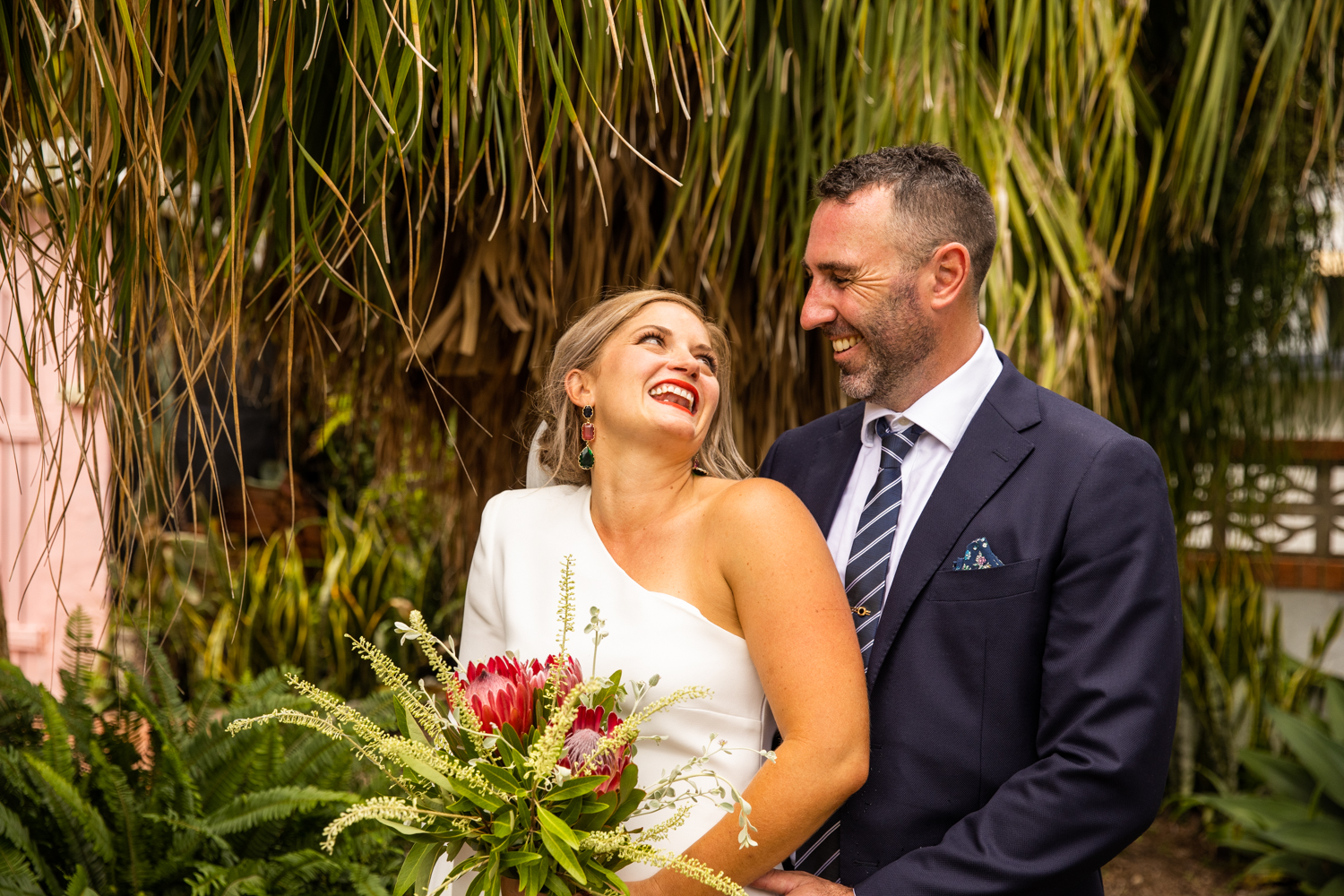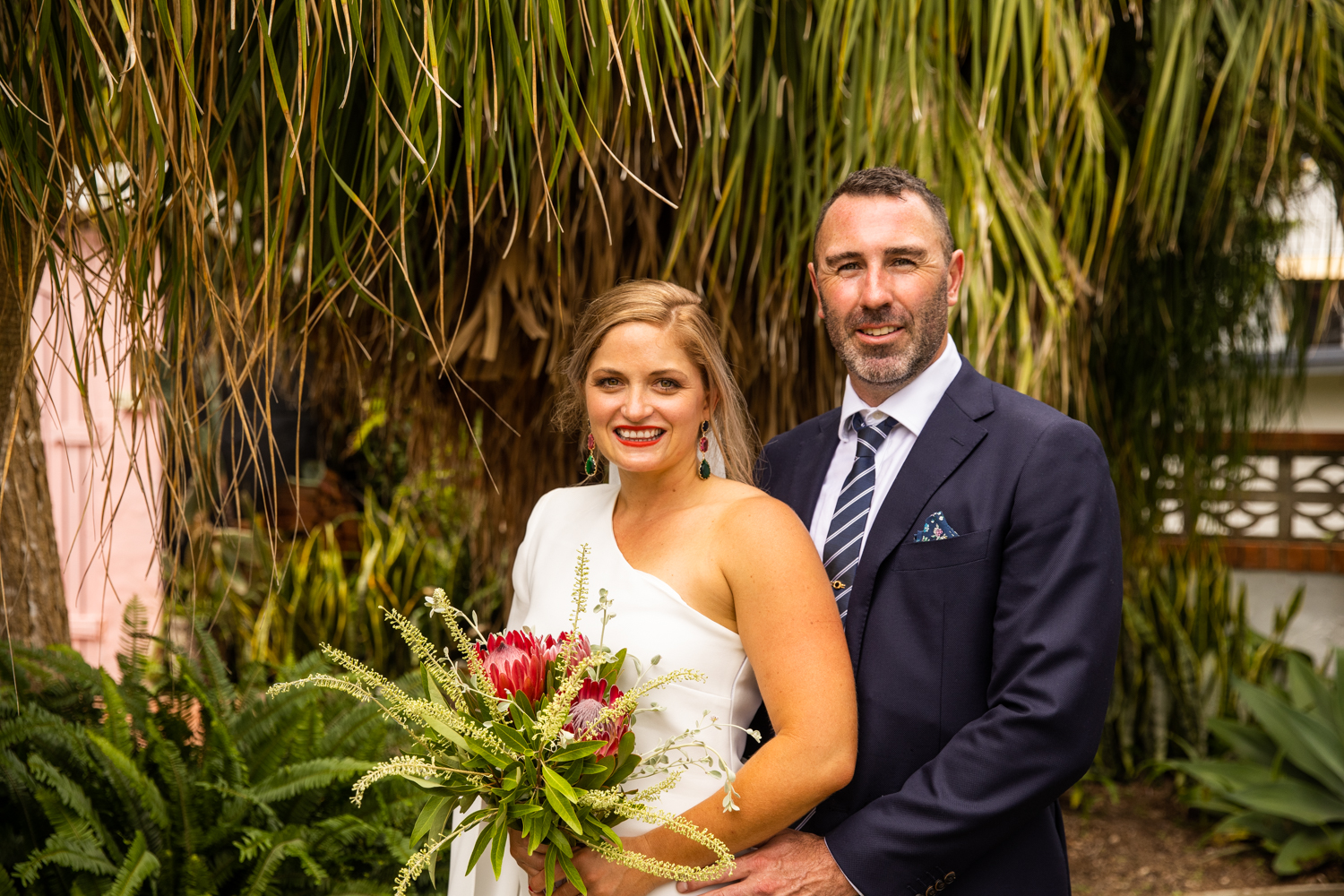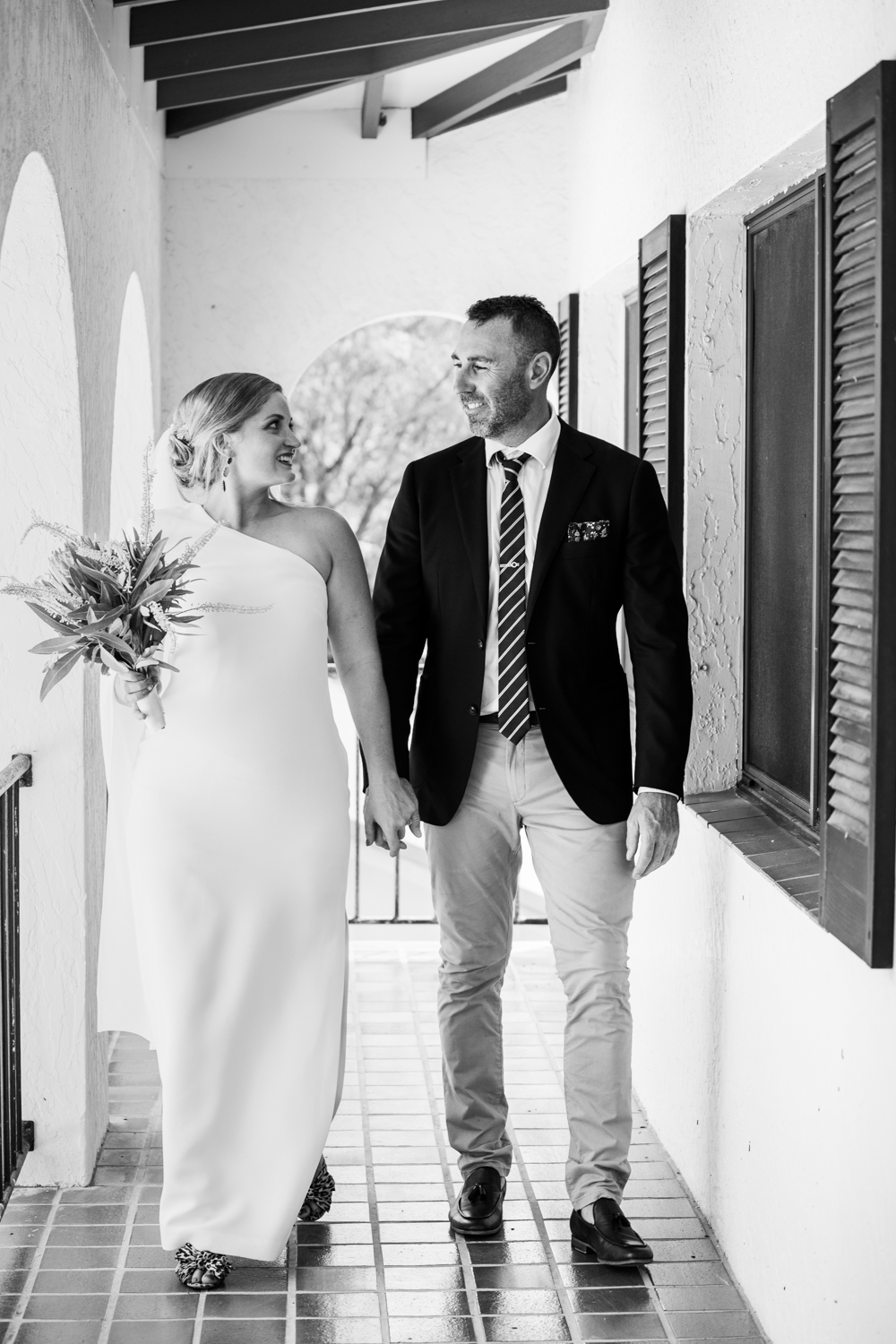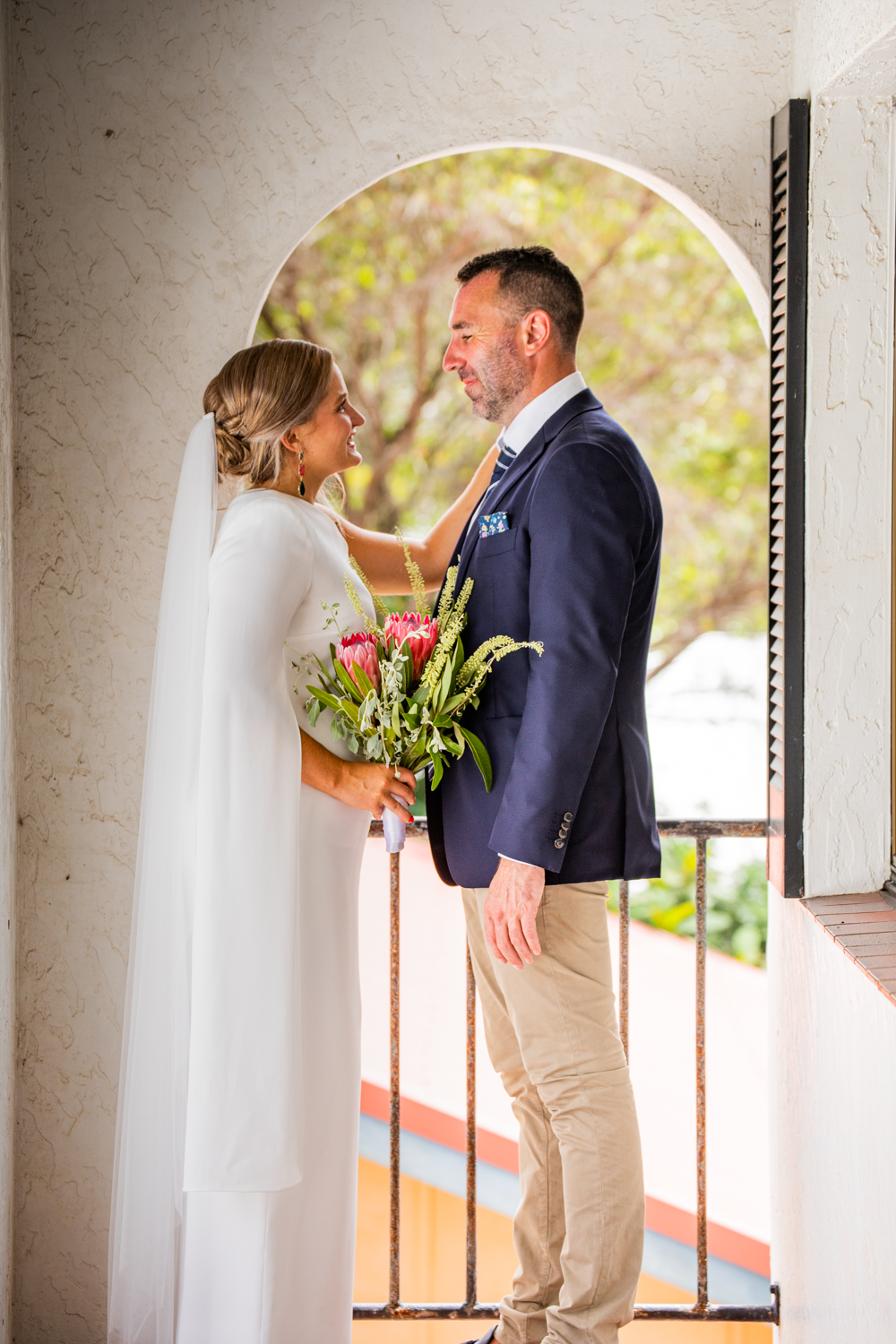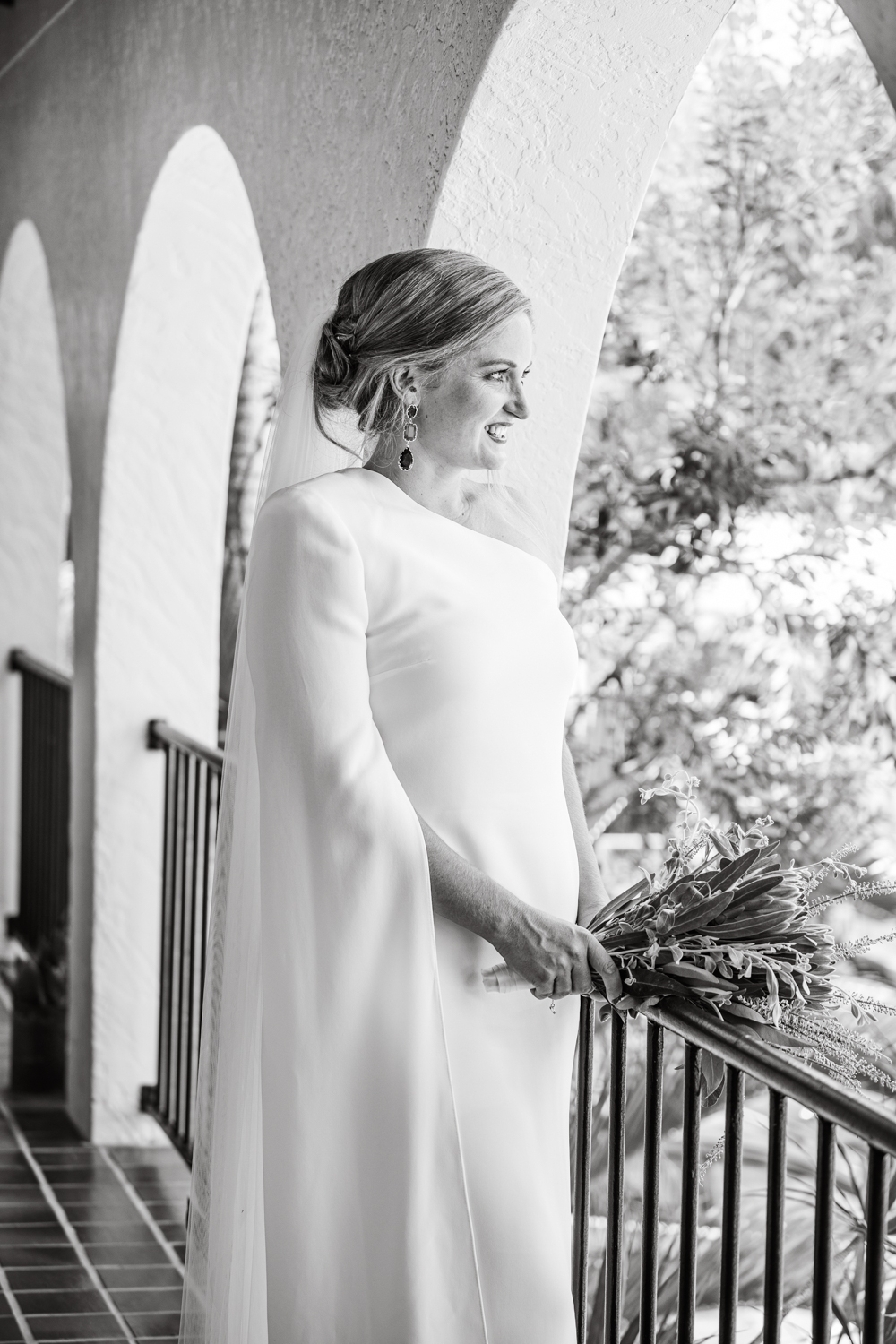 Now, there are a lot more photos I'd love to share with you from the reception, so stay tuned for my next post where I'll be focussing on the party and showing you why, if you love Mexican food, cocktails and a big party (and lets face it, who doesn't?!) La Costa Cantina would make a fantastic venue for your wedding. 
If you'd like to find out more about our wedding photography packages, please get in touch via the contact page.  All of our wedding packages are tailored to our individual couples and include a combination of documentary and portrait photographs.  I'd love to meet you and help capture memories of the most beautiful day of your lives!