About Us
Alicia Fox
Alicia is the owner of Wildflower Portraits.  A gypsy at heart, it wasn't until she fell in love with the Mid North Coast of NSW that Alicia decided to settle down and build a nest with her husband in the beautiful bushland between Crescent Head and Port Macquarie.
Alicia has been working as a professional photographer for 12 years in Melbourne, Tokyo, Sydney and for 3 years on the road in Latin America.  Her photographs have been published internationally in magazines and books.  These include:
New York Times (USA)
Peppermint (Australia)
Green Lifestyle (Australia)
Slow Living (Australia)
The Big Issue (Australia)
The Australian (Australia)
The Daily Mail (Australia)
The Sunday Telegraph (Australia)
Junkies (Australia)
Tide (Germany)
Shutterbug (USA)
House & Garden (Australia)
Frankie (Australia)
Atmosphere (Canada & International)
Outdoor Japan (Japan)

EOS Magazine (UK)
Blue magazine (Japan)
Metropolis (Japan)
Tokyo Weekender (Japan)
Surfgirl (UK)
The Surfers Path (UK)
Concrete Wave (Canada)
DISfunkshion Magazine (USA)
Rolling Stone (Australia)
Jetstar Magazine (International)
Surfing World (Australia)
Tracks (Australia)
Get a Life – The Diaries of Vivienne Westwood
Passionate about culture, women, humanitarian issues and the environment, in between photographing portraits of lovely local ladies for Wildflower Portraits, Alicia works with not-for-profit organisations around the world.  You can see some of these photos here.
She is committed to having a minimal impact on the environment in both her personal and professional life.  Alicia's home and office is completely off grid (no mains power, sewerage, town water – instead living off rainwater, solar power and an eco-friendly waste management system).  Alicia and her husband are in the process of hand-building a strawbale cottage and cultivating an organic food forest, in between shoots.
All of her business practices are as sustainable as possible, utilising a paper-free office where possible, and 100% recycled printing with vegetable inks in office printing.
Wildflower Portraits believe in the value of photographs and want to make sure you treasure your wildflower portraits.  We are dedicated to high quality, long lasting products and choose photographic prints that are both eco friendly and long lasting as well as visually stunning.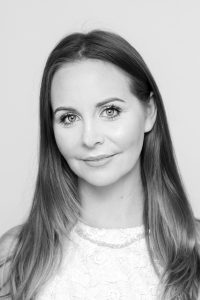 Other Team Members
James Galletly
Information coming soon
---
Behind The Scenes
Want to see what it's like behind the scenes on a photo shoot with Wildflower Portraits.  Check out our BTS page HERE.
SaveSave